The 16th TIMS Symposium has been postponed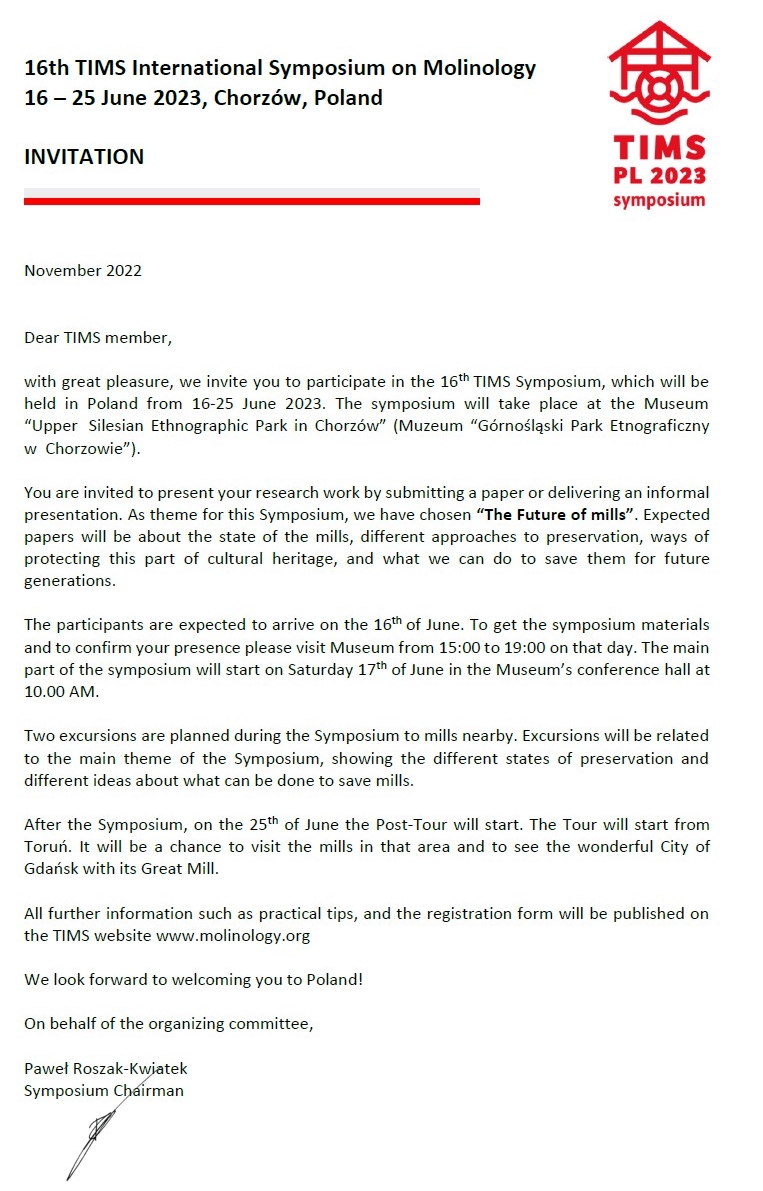 16th TIMS Symposium in Poland 2023
The 16th TIMS Symposium has been postponed
The next TIMS Symposium will take place June 2023 in Poland, in and around the Upper Silesian Ethnographic Park in Chorzów, Poland.
The Symposium will start on the 16th of June and end on the 25th of June.
There will be a Post Tour from the 26th of June to the 2nd of July.