TIMS Website - Home Page
The International Molinological Society (TIMS) is active since 1965, and is the only organization dedicated to mills at a worldwide scale. TIMS has around 500 members in over 35 countries.
1st Iberian Days on Molinology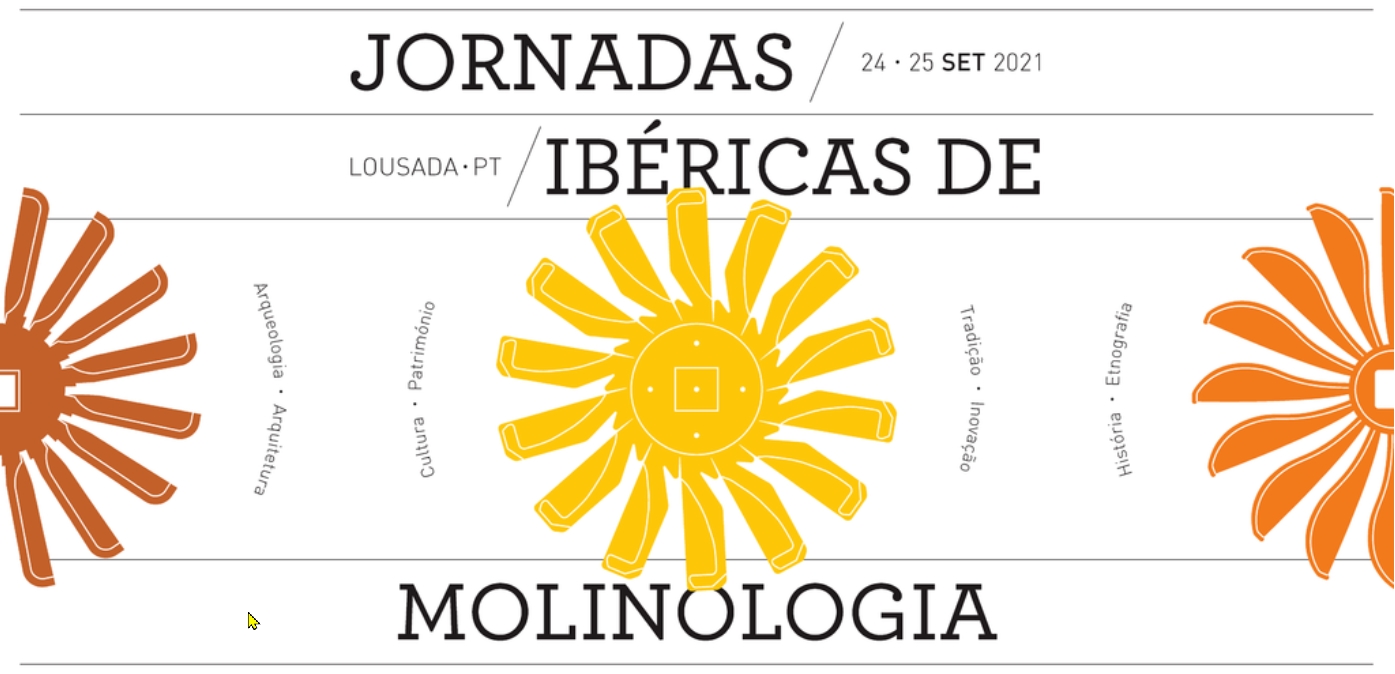 On the 24th and 25th of September, the 1st Iberian Days on Molinology will take place in Lousada (Portugal), bringing together a group of Portuguese and Spanish researchers, who carried out works and studies in the field of History, Geography, Architecture and Ethnography, with the intention to share experiences.
For more information:
Dictionary of Molinology - 2nd Illustrated Edition
Chapter 6 - "Grain Mills & Milling" of the Illustrated TIMS Dictionary of Molinology is now available for members in the Digital Library. The following picture shows some of the illustrations: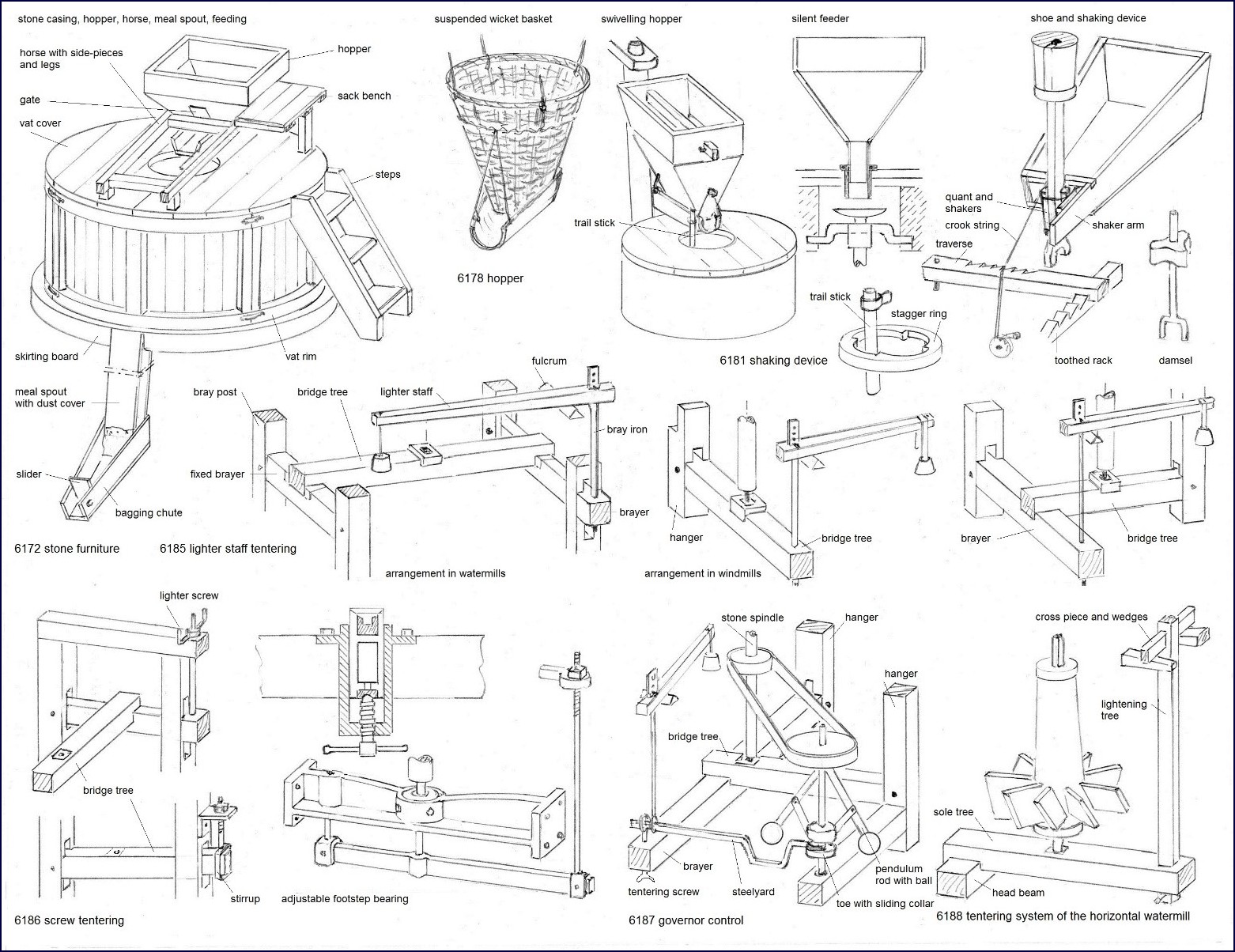 Help saving the Mostert's Mill in Cape Town (SA)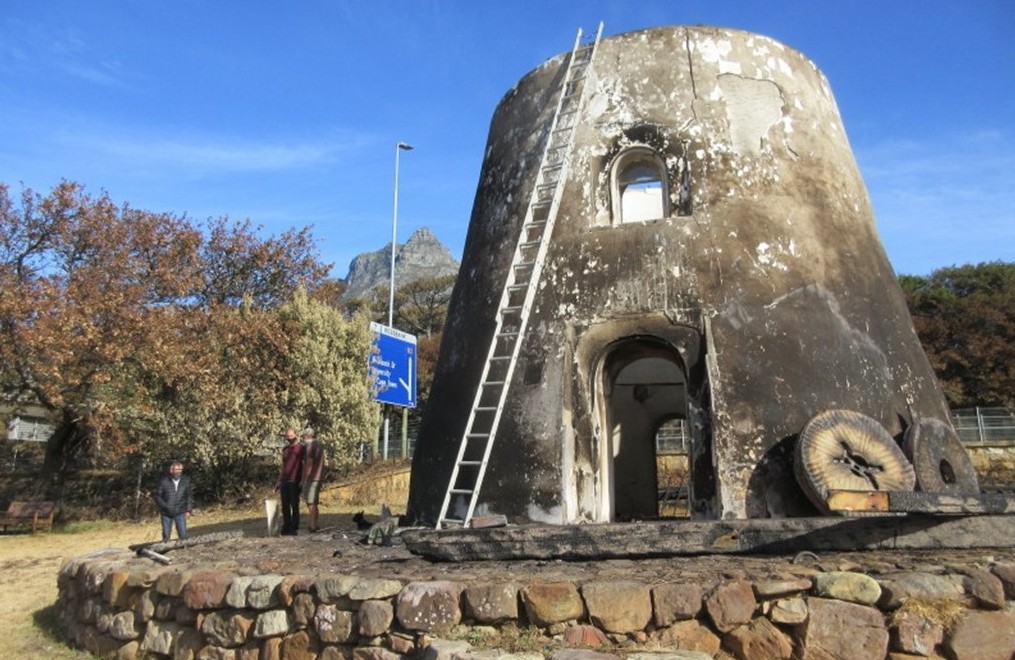 On the 18th of April the Mostert's Mill, the last surviving windmill of South Africa, was severly damaged by a huge bushfire. More details can be found here.
A crowd-funding project has been set up to save the mill.
Click here for your donation.
Latest issue of E-News available for download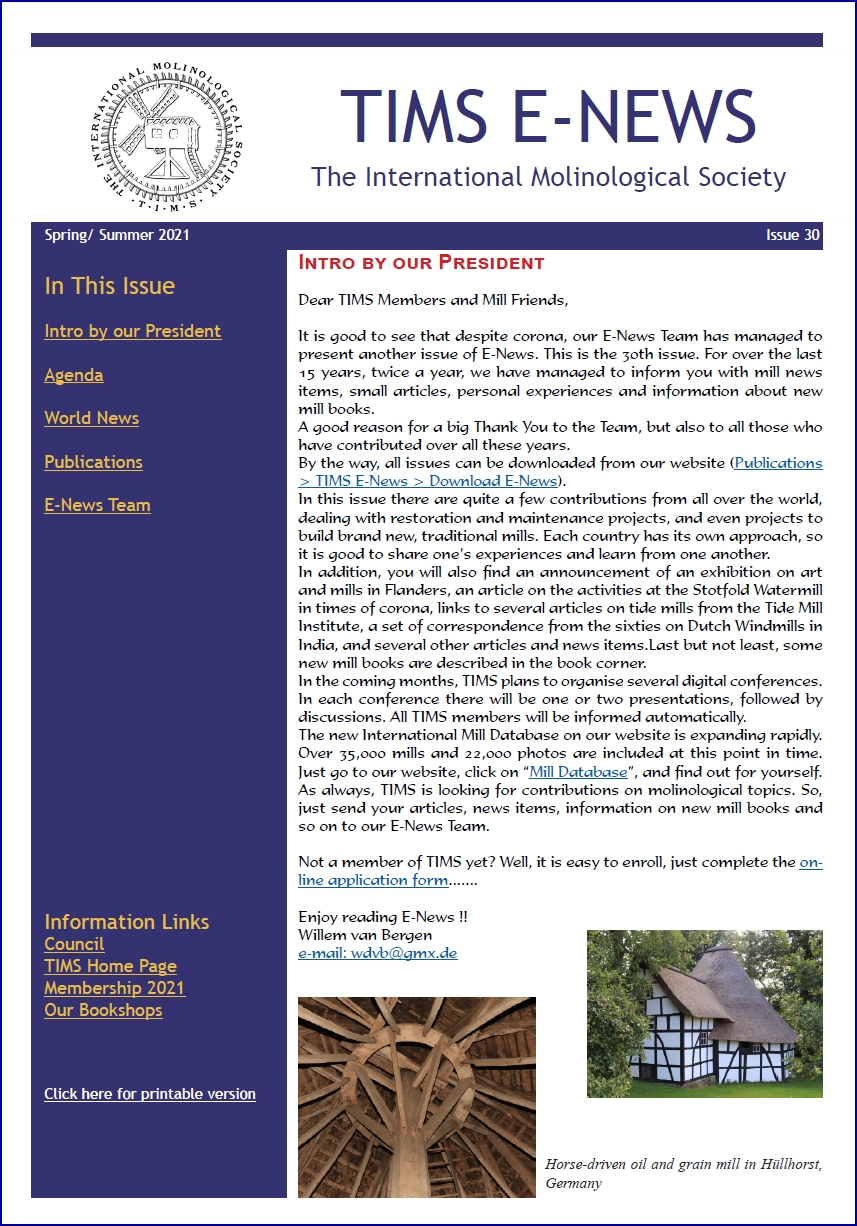 TIMS E-News Issue 30 (Spring 2021) is now available for download.
Enjoy reading!!