Chris Gibbings has passed away
Chris Gibbings , TIMS member and dear mill friend has passed away on the 7th of February. Chris was the first Country Representative for France in the TIMS Council and has written many articles for our journal International Molinology. Many will remember the article on Hoarded Tower Mills in IM 75, which he had written together with Christian Cussonneau, and his last articles on the windmills of the Campo de Cartegena in Spain in IM 89, 90 and 91. 

Chris definitely belonged to the same group of molinologists as did Claude Rivals, Paul Bauters, Michael Harverson and others, who were promoters for an 'extended' culturally mill awareness.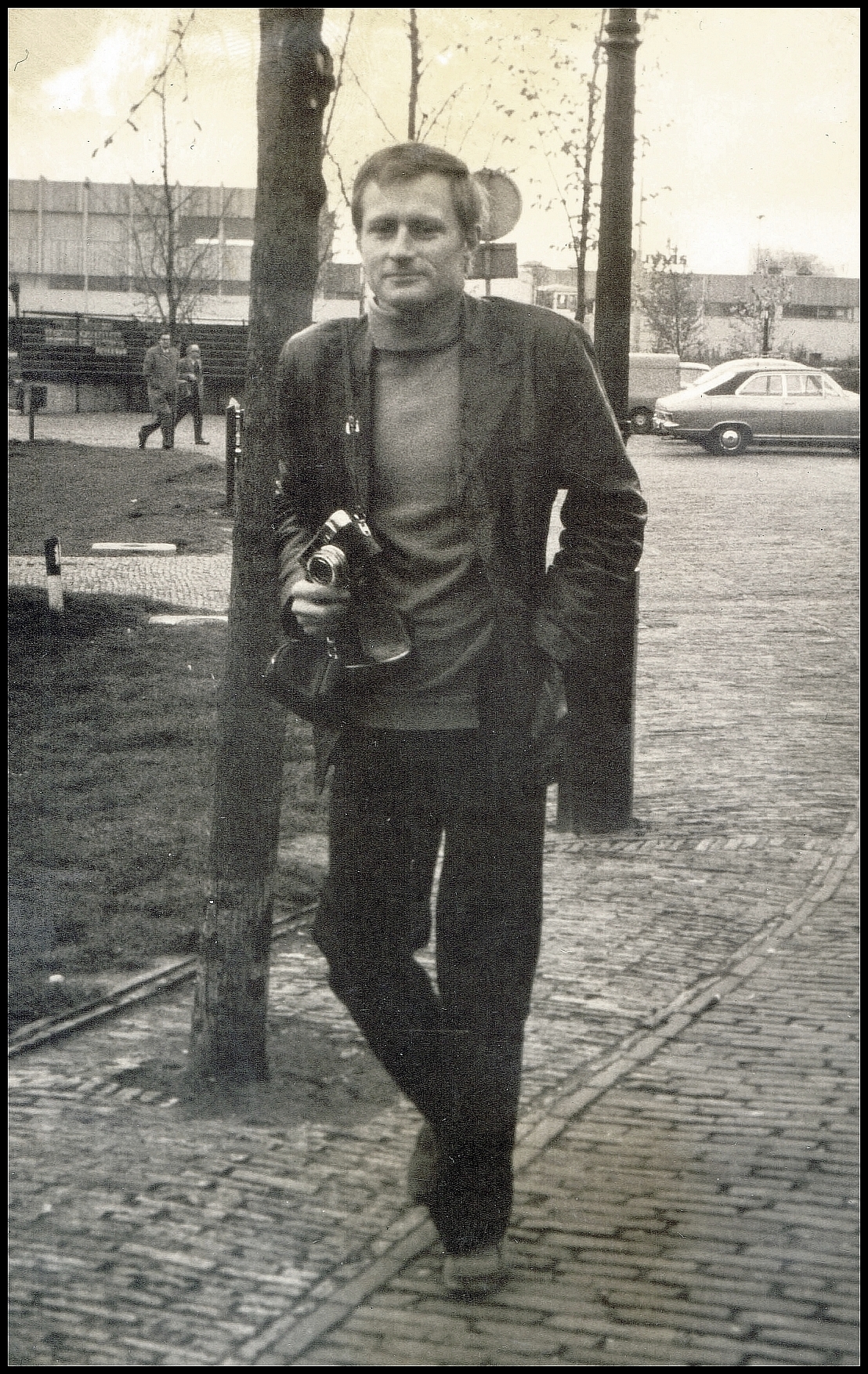 Chris in 1973 at the Zaanse Schans during the TIMS 3rd Symposium.
Xmas2018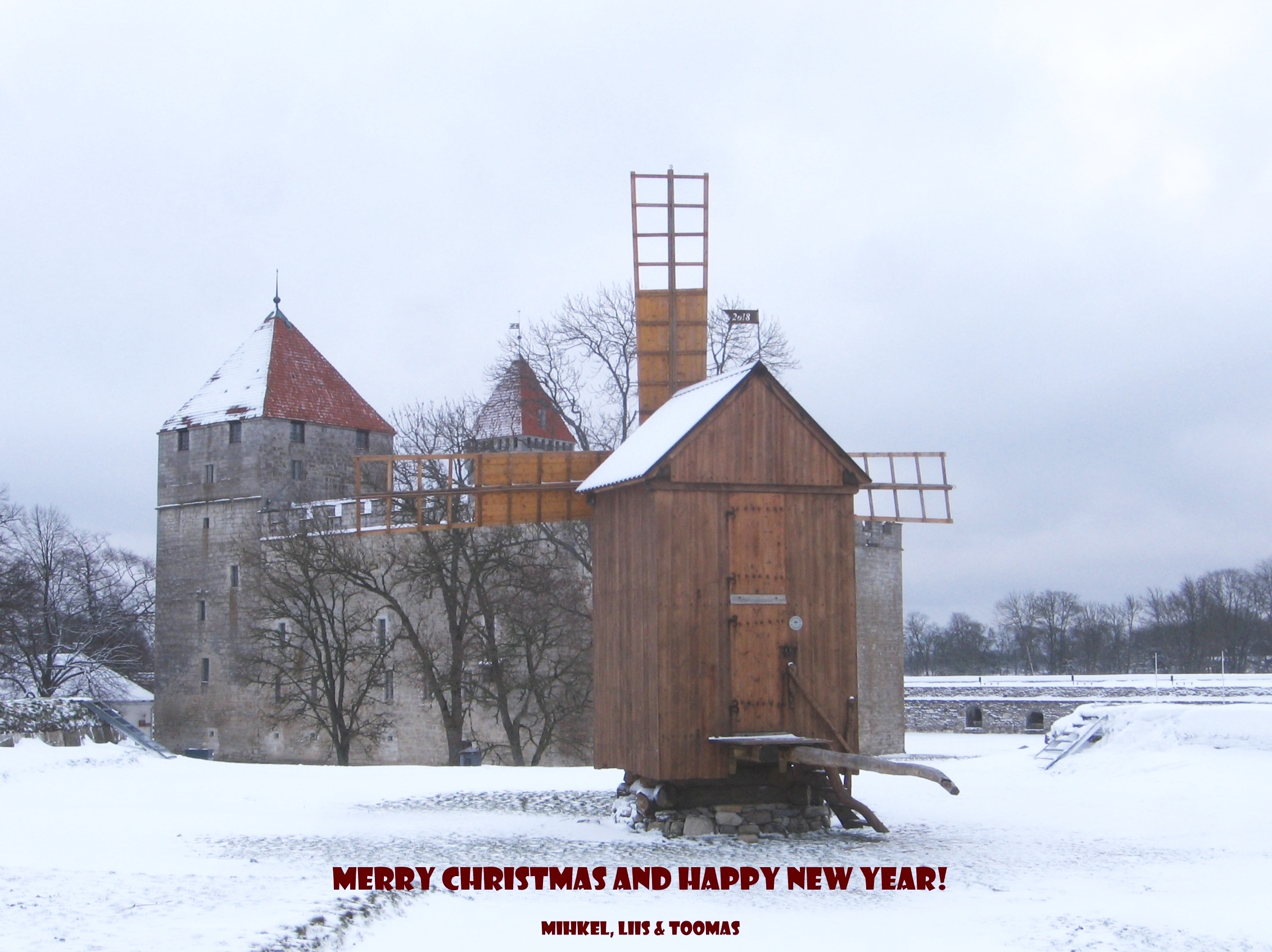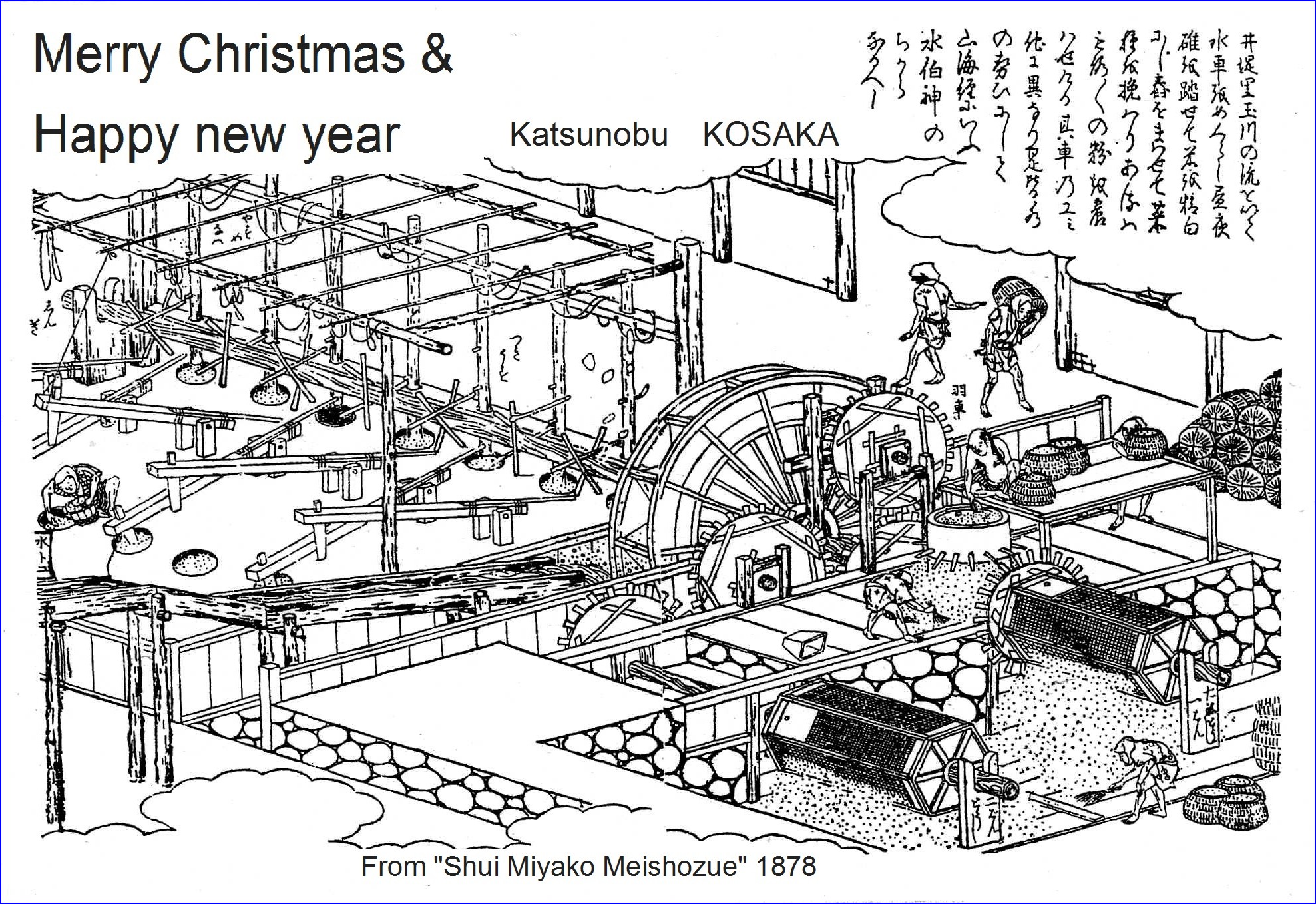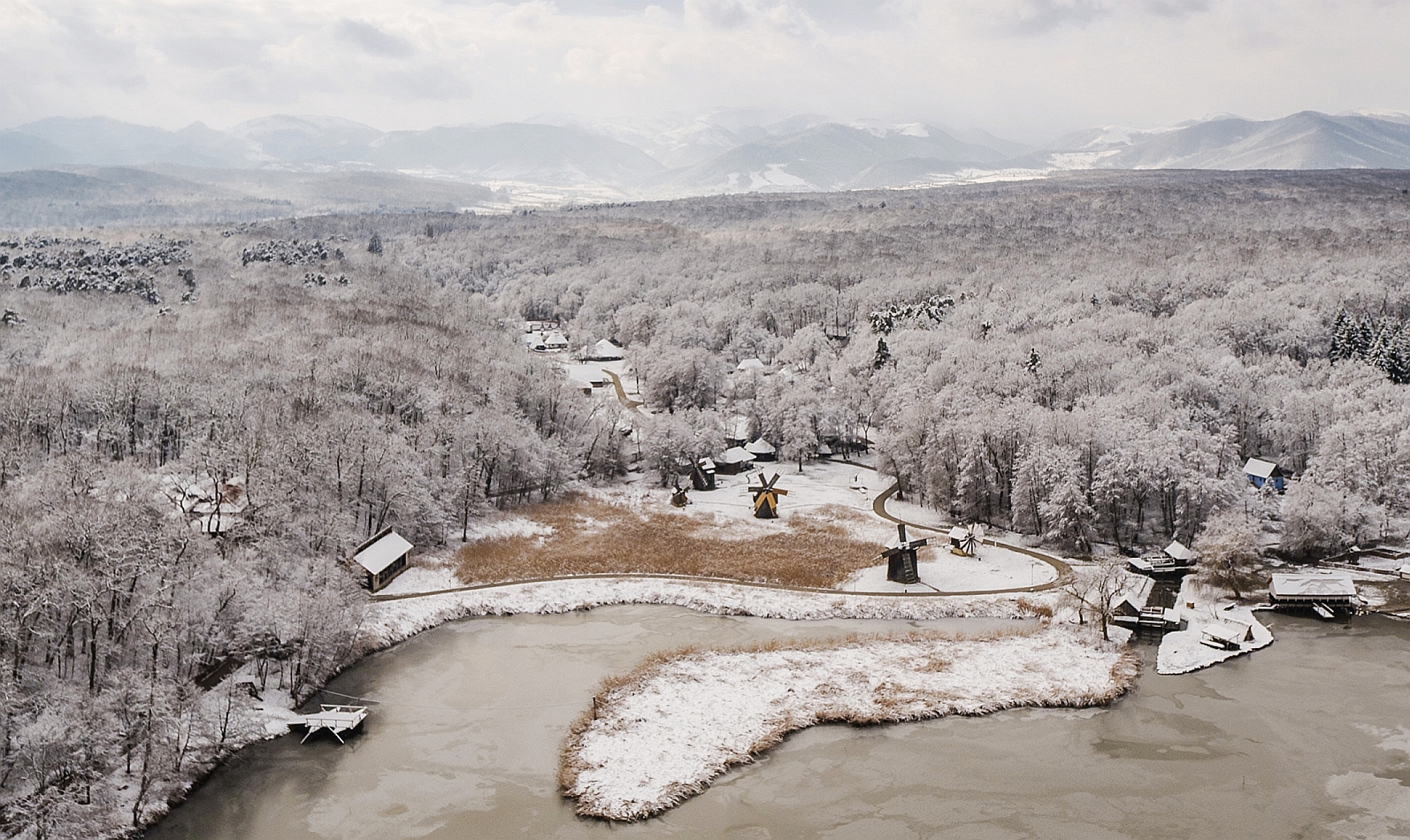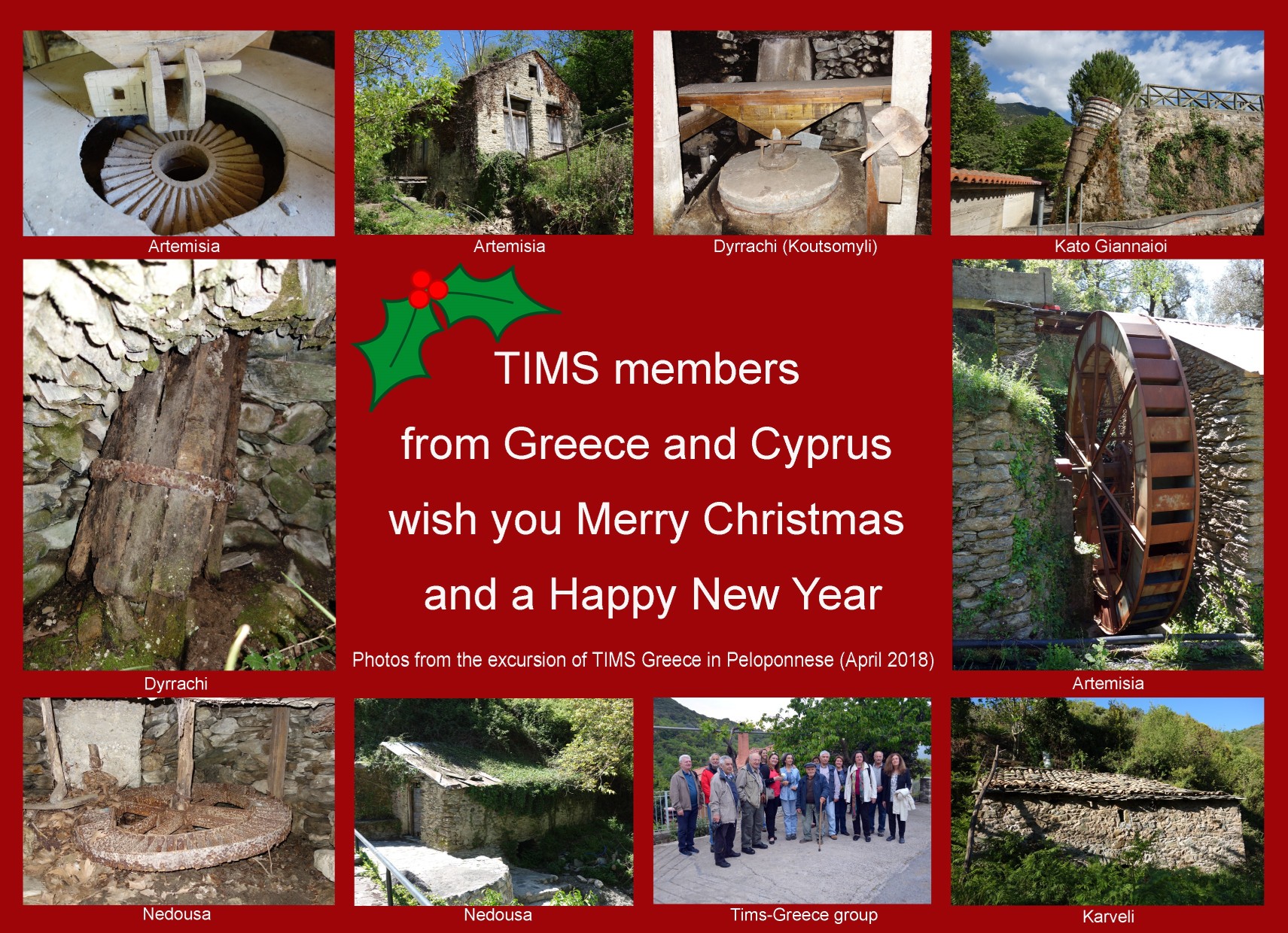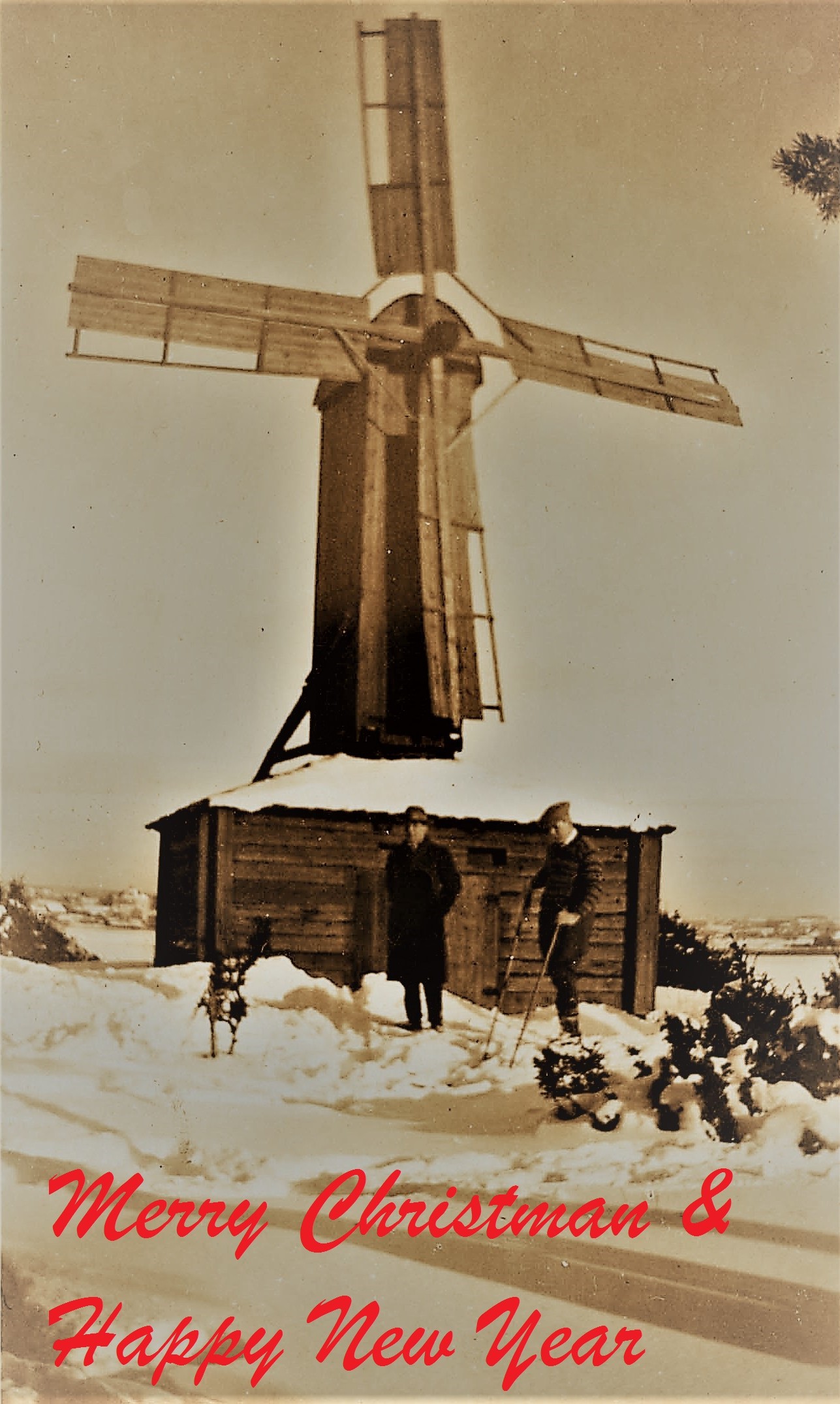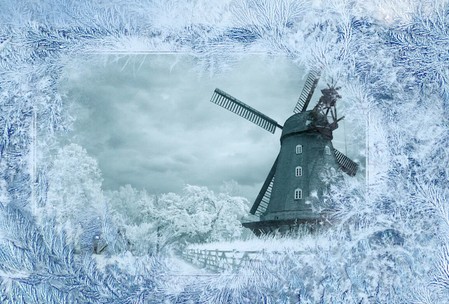 14th Annual Tide Mill Conference - 10 November 2018

Save your space and help us with planning by pre-registering now.
Program and registration details
Mallorca - XI International Molinology Conference 18-20 October 2018

For more than a decade, the Consell de Mallorca (Mallorca's autonomous government) has been working on the study, conservation, restoration and evaluation of mills and traditional engineering of the island. Apart from continuing to restore the historicalindustrial heritage on the whole island, the Insular Directorate for Heritage fosters restoration of windmills used for extracting groundwater in es Pla de Sant Jordi (Palma) in particular, by launching a specific public call which also envisages private sponsorship. Furthermore, the Euroregion's Mills Route (co-founded by the Euroregion Pyrenees-Mediterranean) was launched a few years ago.
From 1995, the Spanish Association for the study and preservation of mills (ACEM) has organised a Conference on "Molinology", which is held every two years. In 2003 the Consell de Mallorca hosted the IV International Conference.
It is within this framework that the Department for Culture, Heritage and Sport considers that now it is a good time to organise the XI International Molinology Conference, which is to be held in Mallorca from October 18th to October 20th 2018.
The main theme for the Conference will be «History, architecture, engineering and future» and it will be divided into the following sub-topics.
Thematic areas:
1.  Intangible Cultural Heritage, History, cataloguing and protection
2.  Architecture, Engineering, landscape, interventions and new uses.
3.  Networking and virtual museums, new technologies, tourism, heritage interpretation and dissemination.
Modalities for participation:
-  Presentations given by researchers who present the results of their researches according to the thematic areas of the Conference:
   a) Oral presentations (10 minutes talk)
   b) Poster presentations
-  Only attendance
Languages: Catalan, Spanish and English. There will be simultaneous translation into English, Spanish and Catalan.
Venue: Gran Hotel. CaixaForum Palma. Plaça de Weyler, 3. 07001. Palma
Important dates:
31 May 2018: deadline for submission of abstracts for oral and poster presentations.
4 June 2018: scientific committee meeting in order to evaluate the abstract proposals.
5 June 2018: notification of acceptance or not acceptance of abstract proposals for oral and poster presentations.
6 June 2018: assignment of vacancies for attendees without oral or poster presentation.
29 June 2018: publication of the definitive programme.
15 September 2018: deadline for submission of papers and posters according to the Guidelines.
18 – 20 October 2018: International Molinology Conference.
Conference Guidelines:  see  http://www.conselldemallorca.net/congres-molinologia-2018.php?id_section=18444&id_lang=2
Registration procedure:
Fill in the registration form enclosed with this letter
Send the registration form to the Conference Secretariat by e-mail: 

This email address is being protected from spambots. You need JavaScript enabled to view it.
The registration is free.
Please note that travel expenses, accommodation and all meals - except one - will be at conference participants and attendees' cost.
Priority for attendance will be given to participants submitting abstract proposals for oral and poster presentation – even though they have not been accepted by the scientific committee -. Any remaining places will be then available to attendees without oral or poster presentation and will be allocated on a first-come-first-served basis, according to the chronological order of submission of the registration form.
The Consell de Mallorca will publish the XI Molinology Conference proceedings book. A paper copy of it shall be provided to participants and attendees (please tick the relevant box on the registration form). However, the book will be also available for free downloading at the websites of the Consell de Mallorca and the ACEM.
Xmas2017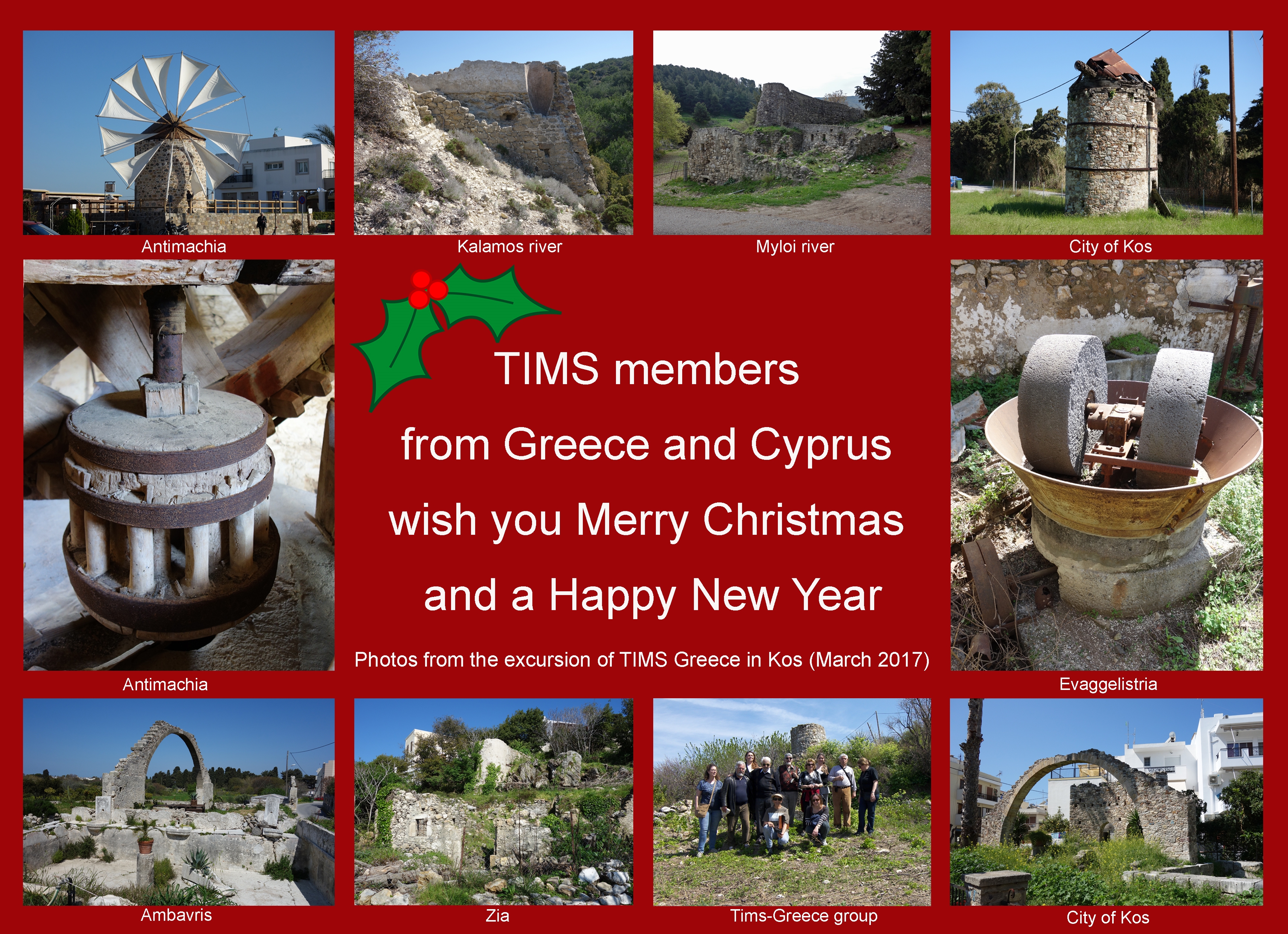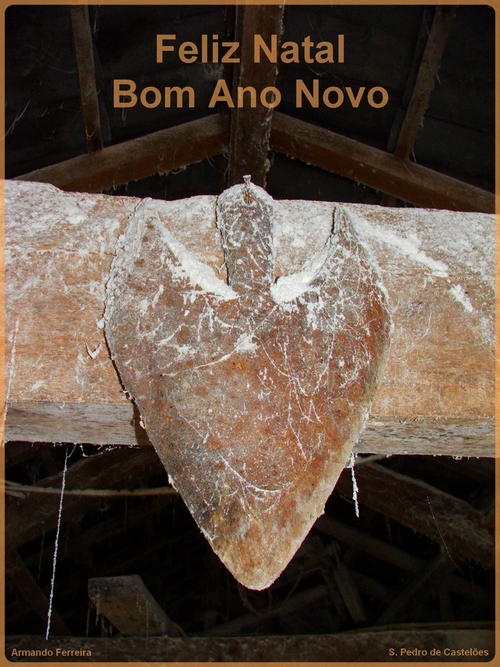 Armando Ferreira PT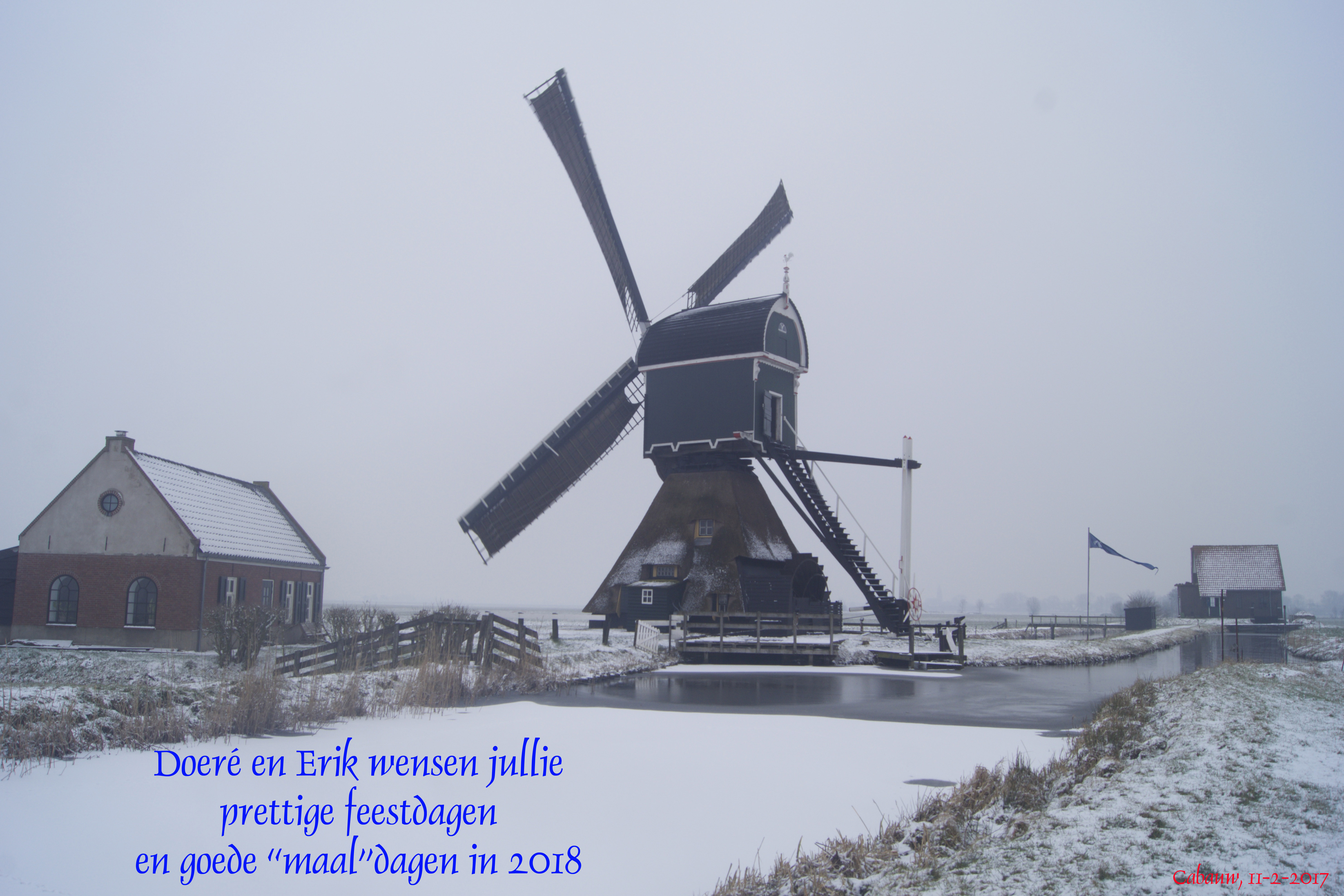 Doeré & Erik Stoop NL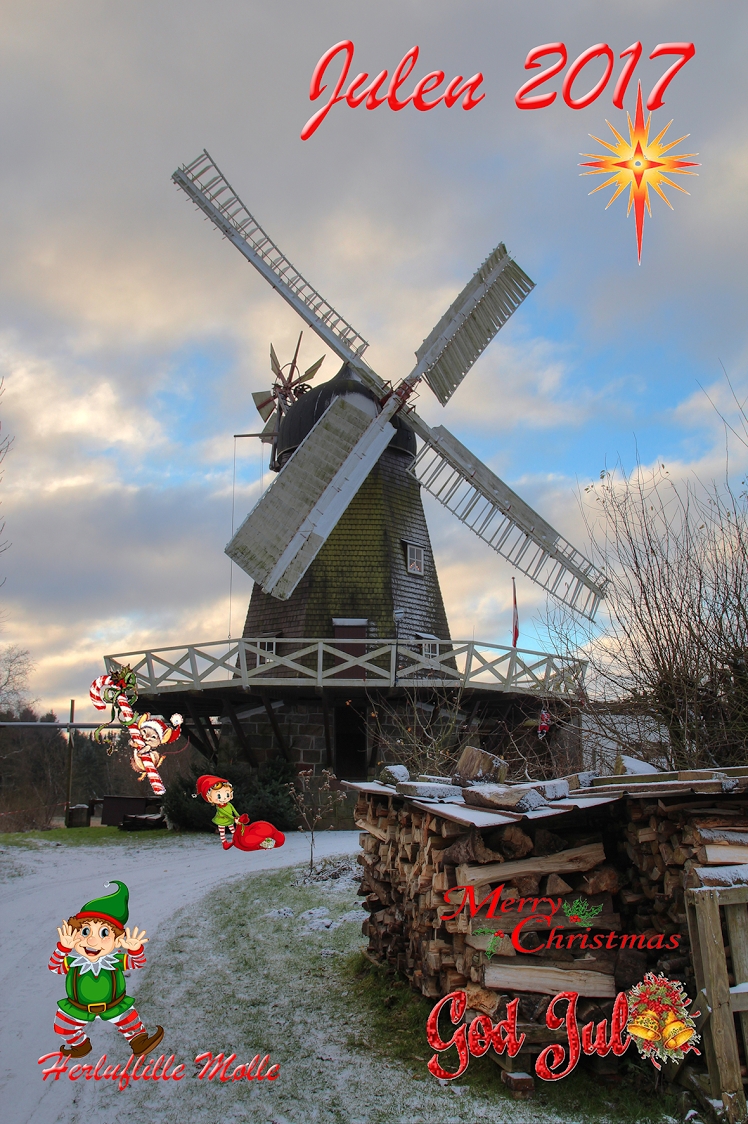 Per Gliese DK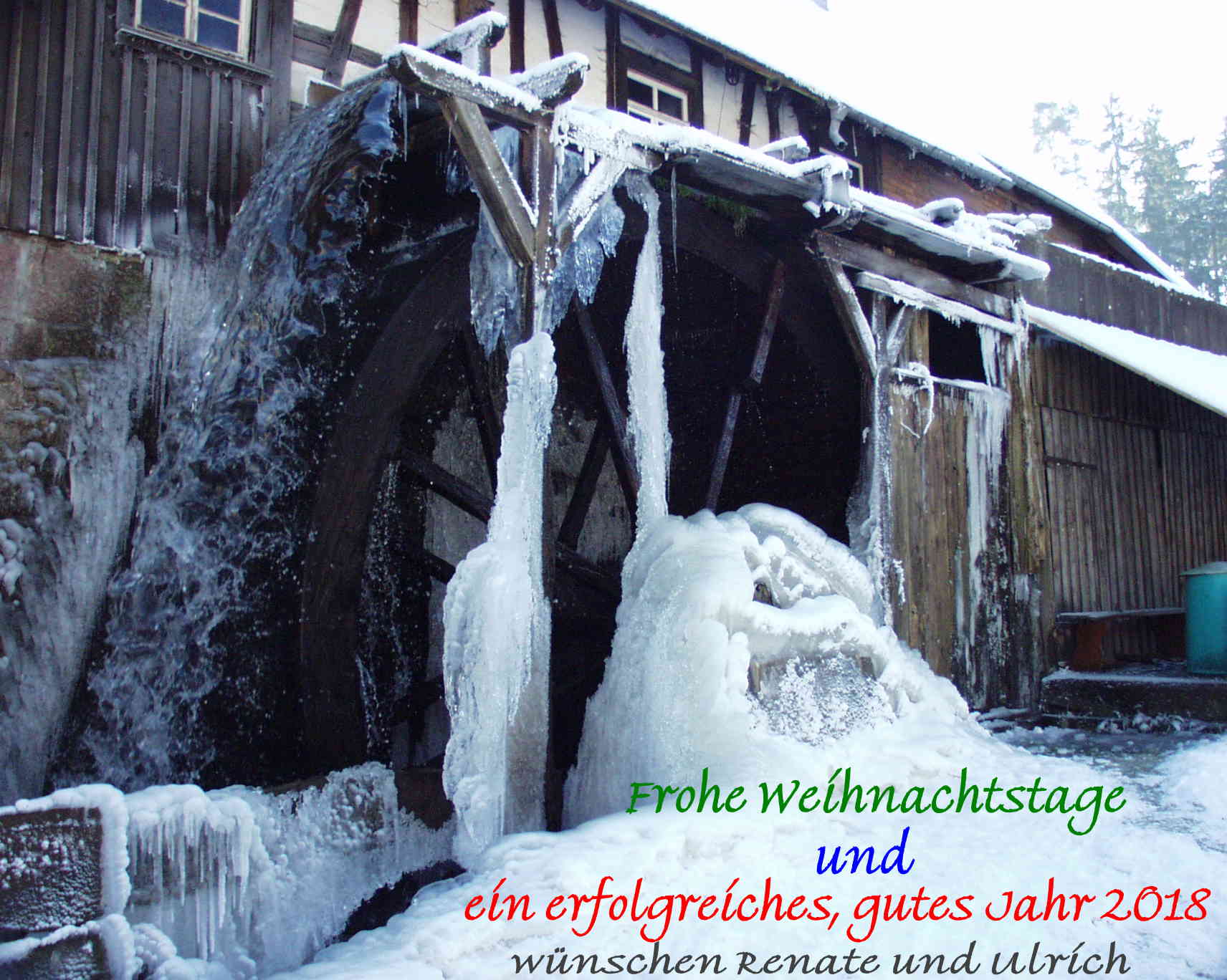 Renate & Ulrich Höppner DE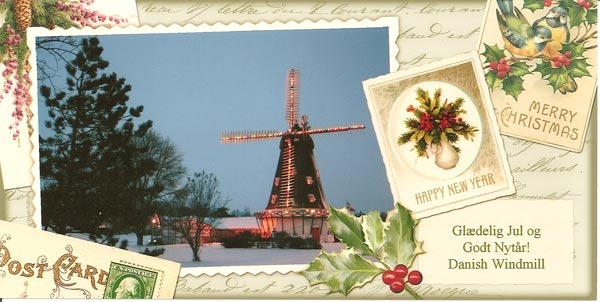 Danish Windmill USA
Michael Harverson RIP (1937-2017)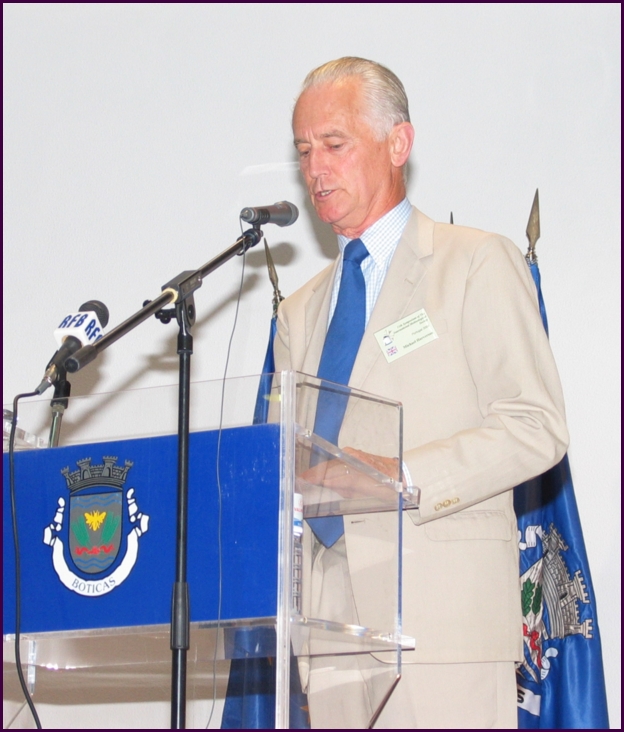 The mill world lost a great friend on 2nd March, this year, when Michael Harverson passed away after a long illness. He was born in 1937 near Tonbridge in Kent between the two smock mills: Watts Cross Mill at Hildenborough and Stocks Mill at Leigh Green. He attended the famous public school at Tonbridge. Michael went up to Cambridge to read Modern Languages at Corpus Christi College and this led to a career in teaching including posts in Iran, Dauntsey's School in Wiltshire and Watford Grammar School for Boys, where he became deputy head teacher.
It is said that travel broadens the mind and this certainly was the case with Michael. He visited many countries including those that he described as 'The Muslim World'. In 1977 he gained a grant from the Goldsmith's Company and a four month sabbatical from Watford Grammar School, allowing him to return to Iran to study the mills of Sistan and Khorasan. With Elizabeth Beazley, he published in 1982 'Living with the desert: working buildings of the Iranian plateau'. Michael was a consummate wordsmith. He was able to conjure up images in speech, and in one part of his Rex Wailes lecture he compared the official at the Ministry of Culture in Tehran saying "there are no windmills in Iran" to a 17th century authority on everyday life in Iran who wrote "there being no windmills in Persia". Michael commented that both men had not themselves travelled to the remoter areas of Sistan and Khorosan.
Michael's passion for mills and travel led to his joining TIMS, and he eventually served as our President, from 2000 to 2007, effectively running and directing the organisation. In addition to his Council activities he also edited the TIMS journal 'International Molinology' and several issues of 'Bibliotheca Molinologica', a tremendous challenge and at least a full-time job, which he mastered with aplomb.
Michael's expertise as a linguist was not confined to his professional life as a teacher; he also translated (with Owen Ward) two volumes of Yves Coutant's work on Medieval Mill Technology in Flanders as well as several other monographs in the BM series. A good example was the translation of Daniela Gräf's extensive study on boatmills, written in German. Together with Leo van der Drift they translated this, chapter by chapter, and after each chapter they verified each other's work. It took them almost two years to complete but the result was the by far most extensive issue (over 350 pages) in the BM series up to today. Michael was also co-author of the 'TIMS Dictionary of Molinology'. For his services to the society and its members in 2015 he was awarded a TIMS honorary membership.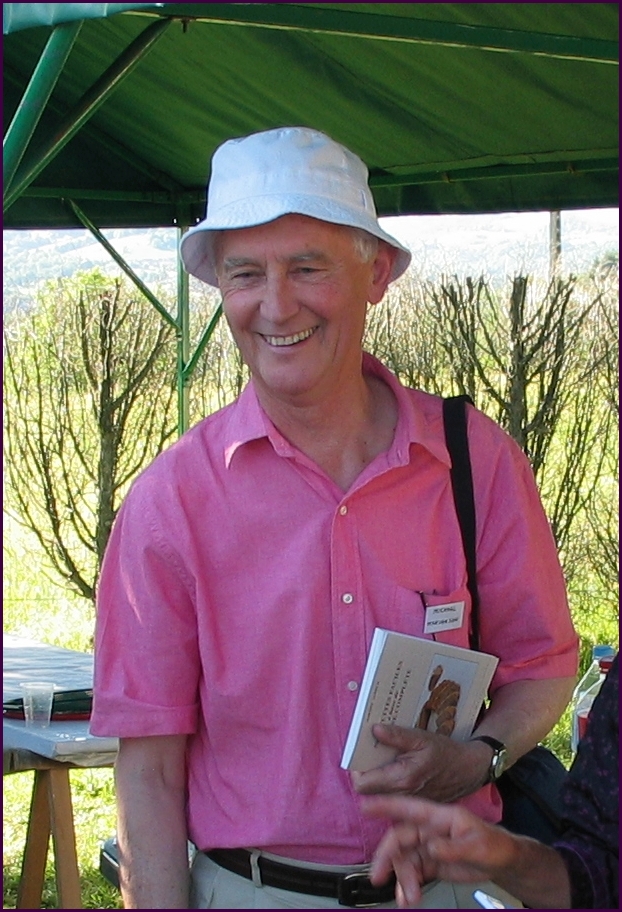 In addition to his work with TIMS council he served for many years on the Mills Section committee of SPAB. Michael was awarded honorary life membership of the Section. In presenting him with a certificate to recognise this, Martin Watts recalled how at an archaeologist's conference in Rome he was asked whether he had "met a gentleman called Michael Harverson". This to many of us described Michael perfectly: a gentle man and a gentleman.
Michael acted as the Mill Section's appointed trustee to the Mills Archive Trust from its inception until his retirement in 2014. It was under his guidance that the Section's archive was transferred to Watlington House. During this time he also compiled two volumes of drawings from the Archive's collection of his friend Stephen Buckland. He also worked on the Frank Gregory Collection and many other areas of the Archive's activity.
Michael's contribution to our milling heritage was special in so many ways, and this also included working as a guide at Cromer, Hertfordshire's oldest and most complete windmill. In 2006 he set up the TIMS Educational Trust, a UK charity with an international remit.
You can tell a great deal about someone by their bookshelves. In Michael's home, which he shared with his wife Susan, there was a wide range of books not only about mills but also on other subjects such as art, music, Islam and natural history. Michael was interested in so many things, but more than anything he was interested in people and that's what made him so special. He never let his scholarly approach to life get in the way of developing meaningful friendships literally from all over the world. We will all miss his friendship, humour, wisdom and encouragement in so many ways.
God speed old friend.
Simon Hudson & Graham Hackney
Happy New Year 2016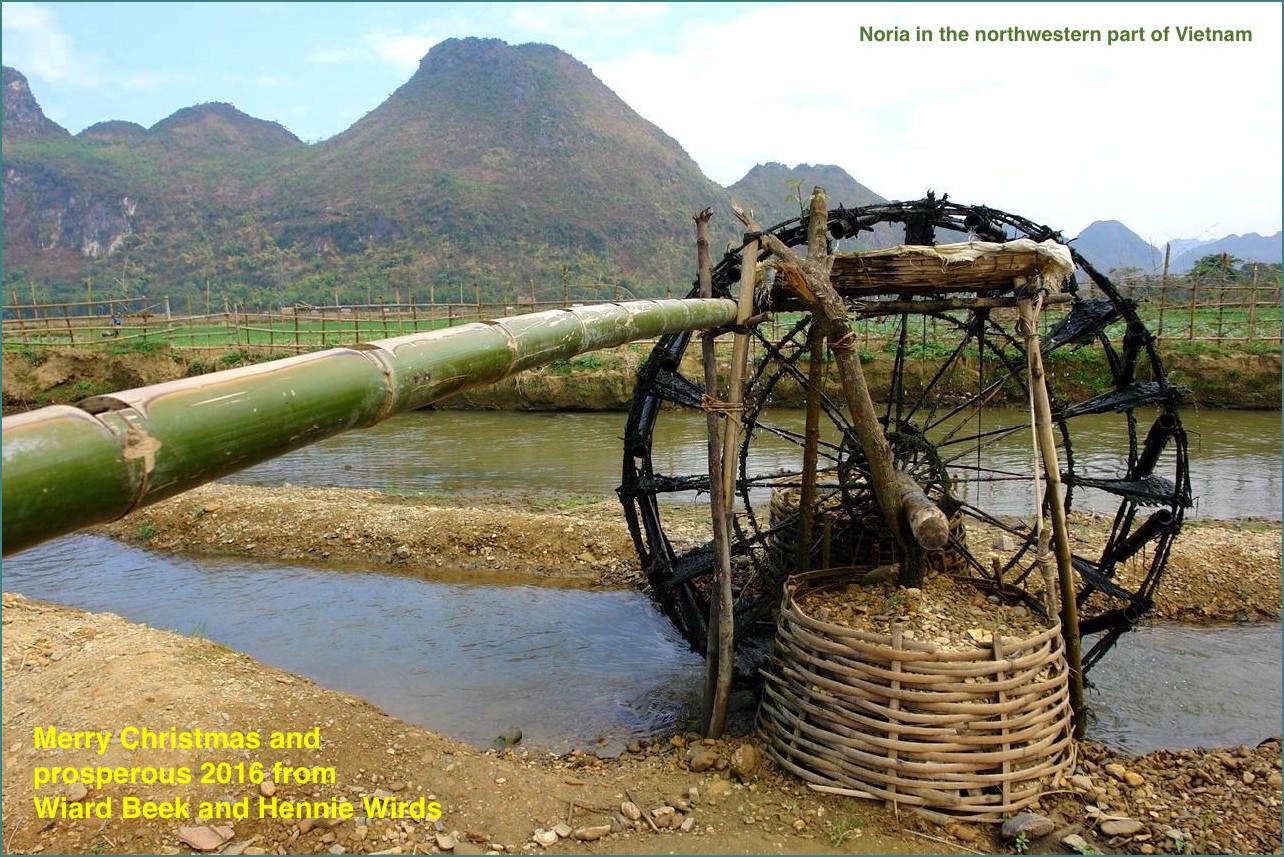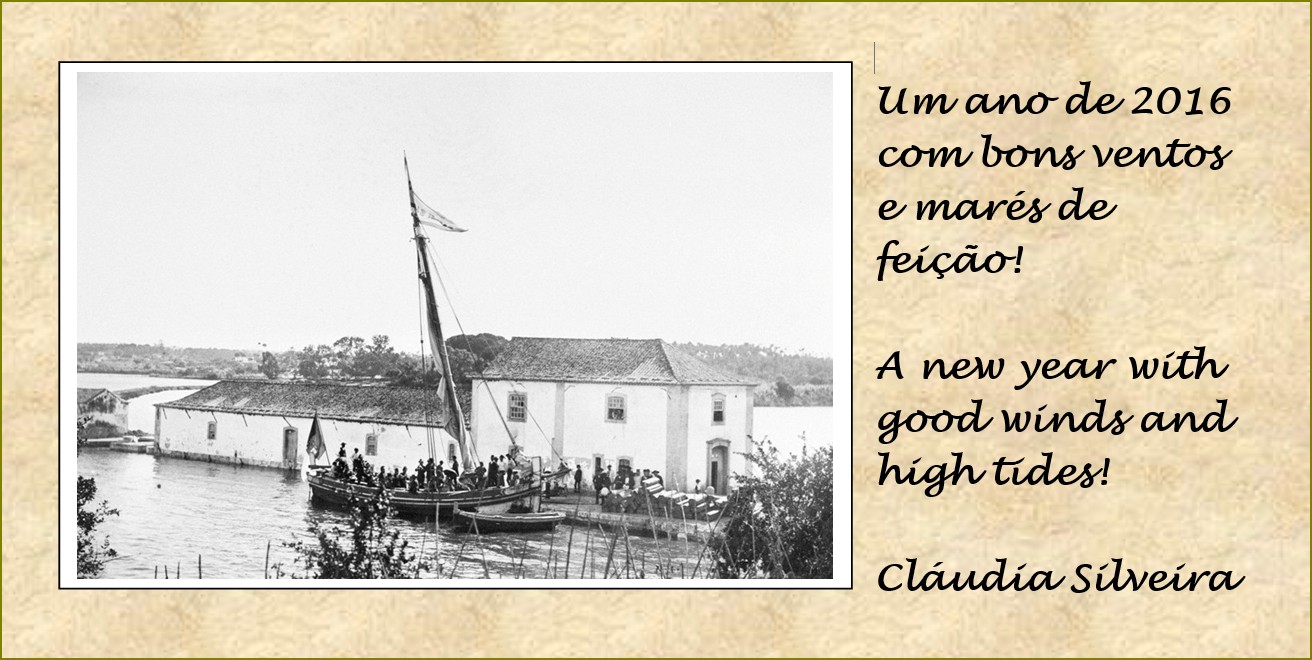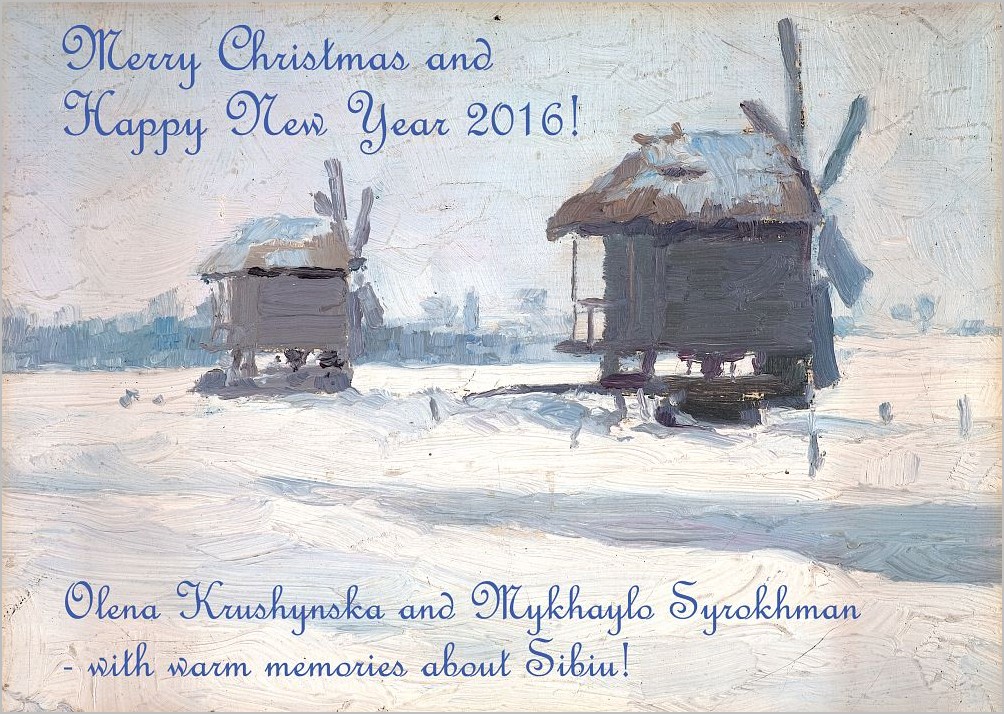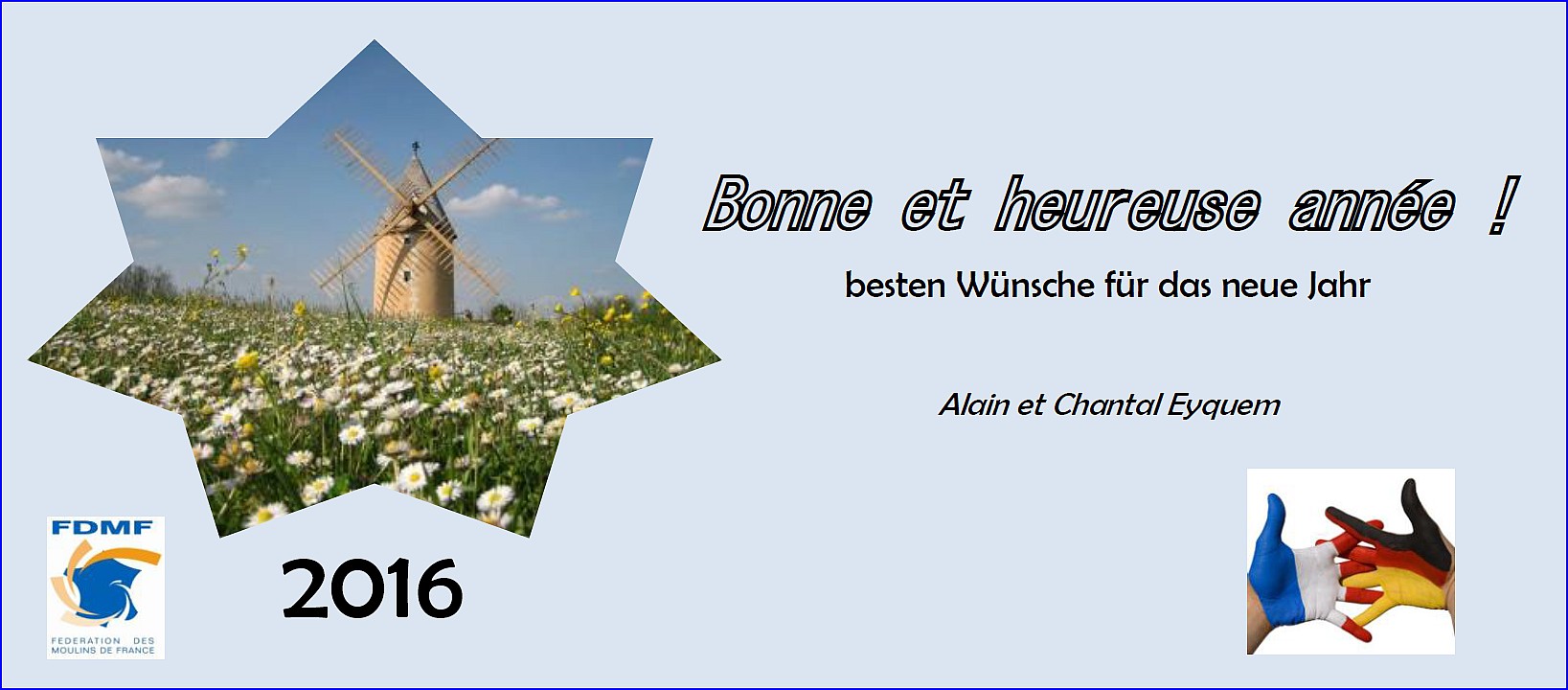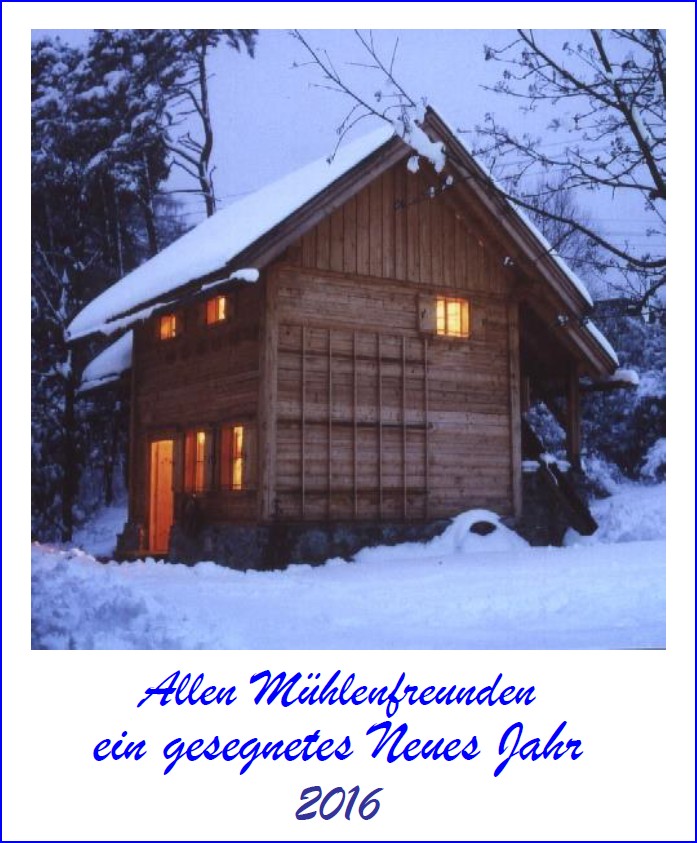 Austrian Mill Friends Society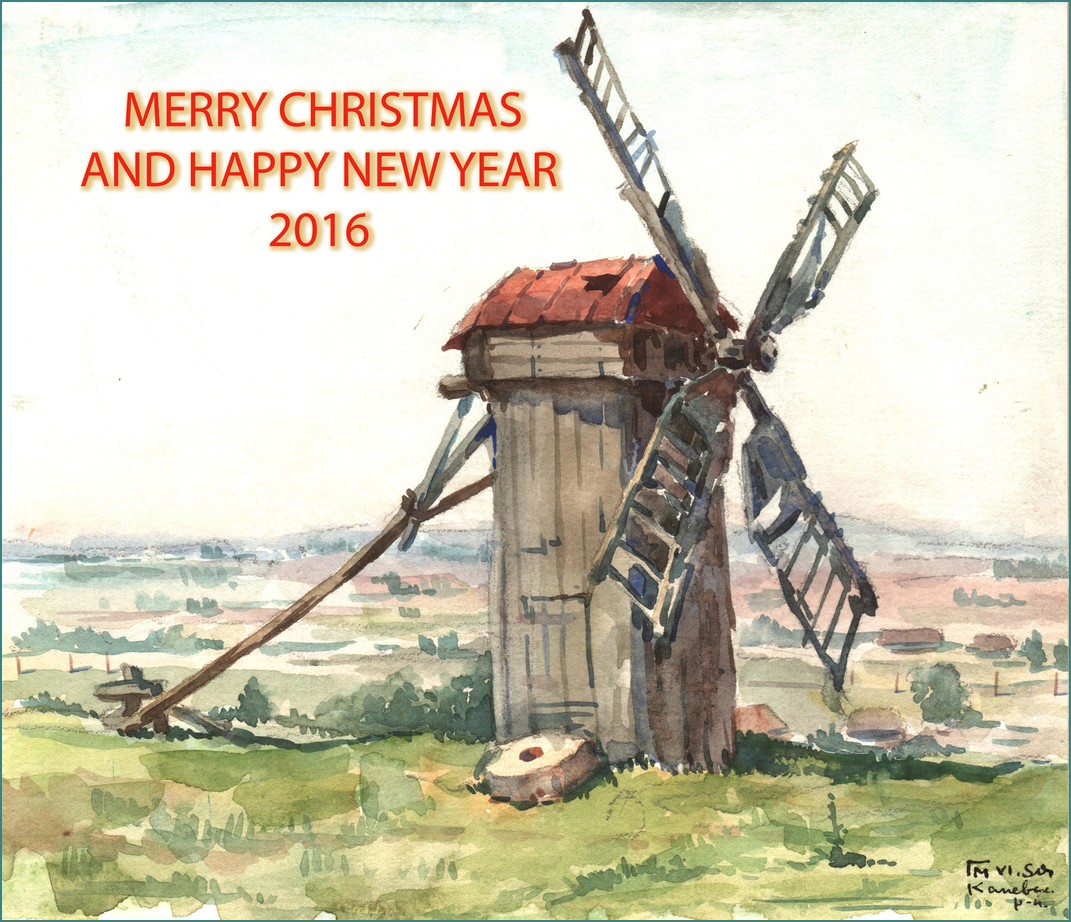 Nazar Lavrinenko - Ukraine
Tide Mill Institute - 11th Annual Conference - Beverly MA, 6-7 November 2015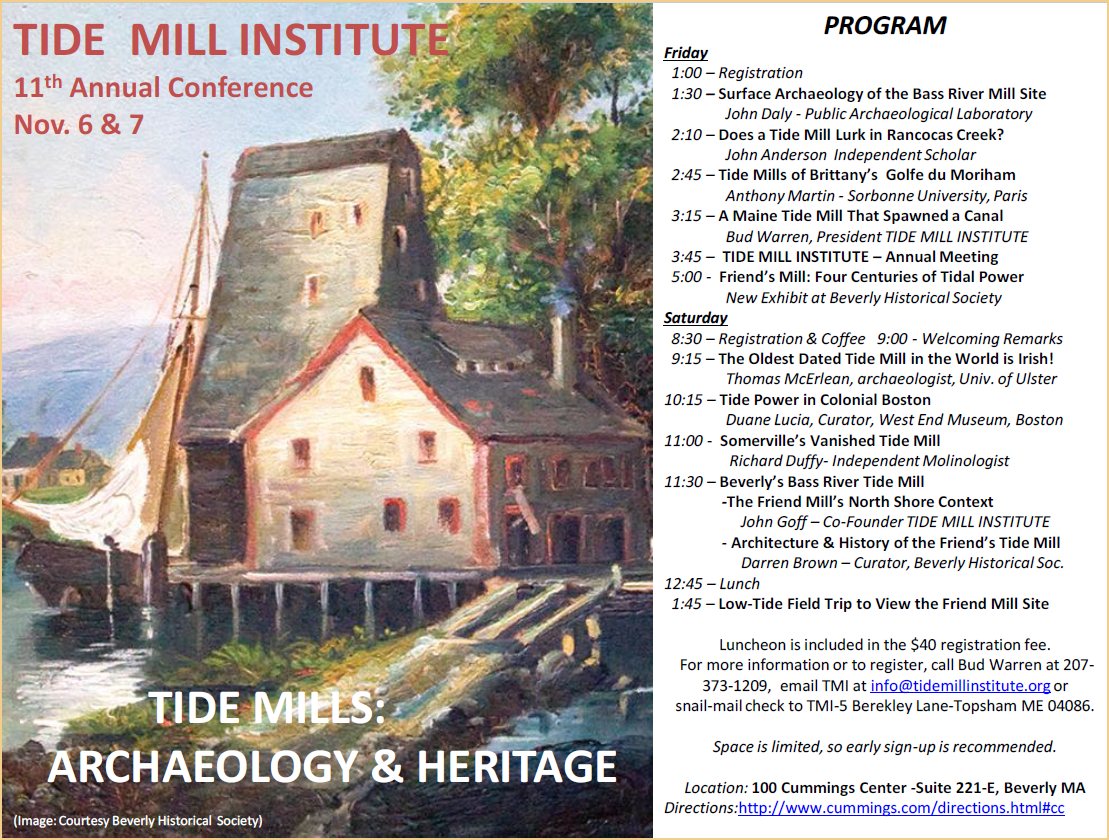 10th ACEM Congresos Internacionales de Molinología - Segovia, 20-22 May 2016
ASOCIACIÓN 10º CONGRESO INTERNACIONAL DE MOLINOLOGÍA – ACEM
From May 20 to 22, held at Teatro Juan Bravo in Segovia, Spain.
Website: www.molinologia2016.es
Email: This email address is being protected from spambots. You need JavaScript enabled to view it.
PRESENTATION OF THE SYMPOSIUM
The International Conferences on Molinology (Congresos Internacionales de Molinología) are the national referent on the study of mills and other ancient machinery in Spain. Along two decades the Association for the Conservation and Study of Mills (A.C.E.M. by its acronym in Spanish) have promoted these meetings, and speakers and attendants to these conferences have gather a wide knowledge concerning this cultural heritage.
The 10th Internacional Congress on Molinology Association and ACEM organize this edition in Segovia (Spain). The theme "cultural turism" assignated to this congrees pretends to underline the value of this heritage as a source of knowledge,  recreation and wealth.

TO WHOM IT MAY CONCERN
Attendance at the conference is open to all people and entities interested in the study and conservation of mills and ancient machinery. Participation may include attendance at working sessions and technical visits as well as presenting a communication or a poster.
Because of its multidisciplinary character attendace may be of interest to architects, engineers, restaurateurs, ethnographers, anthropologists, geographers, historians and other specialists and researchers associated with ancient machinery or tradicional industrial techniques.
Denkmal - 8 to 10 November 2018

Denkmal - Europe's Leading Trade Fair for Conservation, Restoration and Old Building Renovation
The diversity of heritage protection and restoration and the challenges they face today require an enormous, well-founded knowledge base, extensive practical experience, traditional craft and restoration technique skills and the courage to innovate.
Since 1994 Leipzig has stood for this principle with the denkmal trade fair, which has become the most important get-together for the interdisciplinary transfer of knowledge within our industry when it is held there every two years. The high quality and broad spectrum denkmal covers in every segment, its pronounced specialised nature, the diversity of the issues it addresses, its wide range of exhibitor presentations and practical demonstrations, "Living Workshops", activity spaces and its elaborate programme of events and features are the trademark of our industry's leading European trade fair.
Right from the start denkmal has been characterised by top technical expertise and an international character, along with extraordinarily high educational and experience value. Everyone involved has the opportunity for outstanding synergies, thanks in particular to the transfer of specialised knowledge and networking on offer, as well as the intersections between culture and the business world along with the innovations in heritage conservation and restoration.
Leipziger Messe collaborates with experts to organise the top quality congresses, national and international specialist events, seminars, workshops, specialised company presentations, podium discussions and expert discussion rounds, numerous award ceremonies and special shows. And the specialised company lectures and presentations held at the individual exhibition stands also enrich and add to the appeal of Europe's leading trade fair for our industry.
More information can be found on the Denkmal website.