Basic information
The TIMS Midterm Tour is organised by Rositsa Bineva.
The tentative dates for the first 2 tours are as follows:
Tour 1: Arrival 23 September - Tour 24-30 September - Departure 1 October
Tour 2: Arrival 9 October - Tour 10-16 October - Departure 17 October
The objective is not to reject any TIMS members who want to join the tour. Therefore, if needed, a third tour will be organised in 2023.
Corona: all participants must have been fully vaccinated.
Registration will start in Mai or June. An email announcing the start of registration will be sent to all members.
The Tour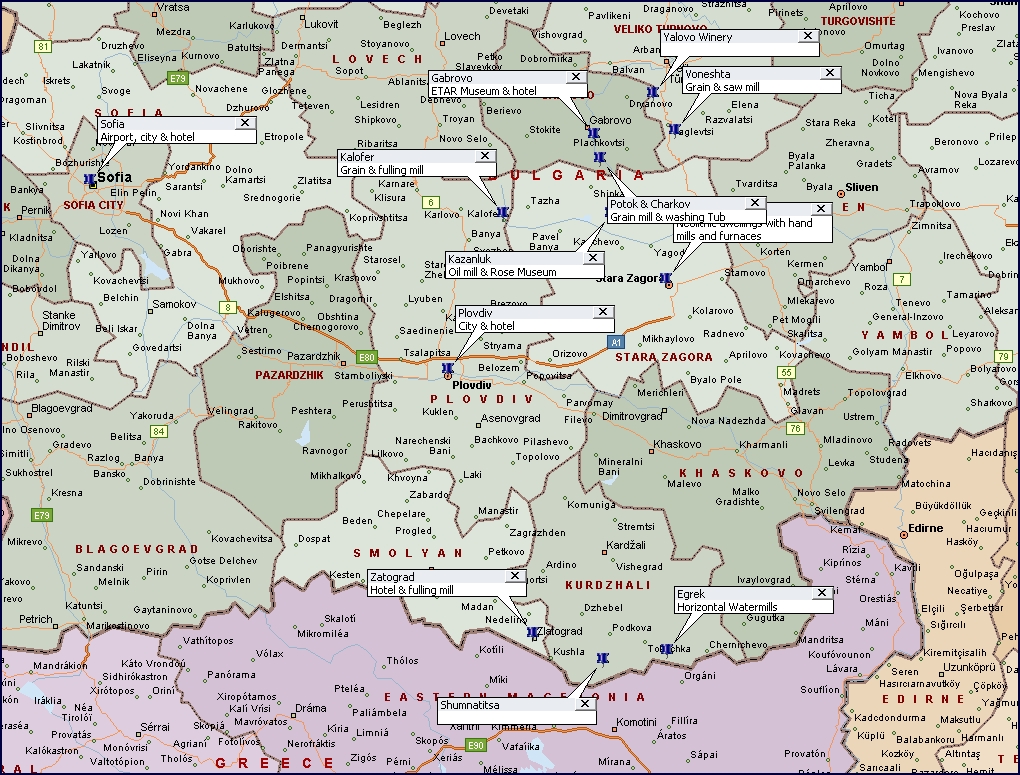 A larger map can be downloaded here.
Day 1 - Arrival and overnight in Sofia
Day 2 - Sofia, Kalofer, overnight in Plovdiv
Day 3 - Plovdiv, Egrek, overnight in Zlatograd
Day 4 - Zlatograd, Shumnatitsa, overnight in Stara Zagora - Neolithic dwellings with hand mills and furnaces
Day 5 - Stara Zagora, Kazanlak, overnight museum "Etar"
Day 6 - Etar Museum, overnight at Etar Museum
Day 7 - Etar Museum, Voneshta Voda - picnic, Yalovo - wine tasting,
Day 8 - Etar Museum, Potoka village
Day 9 - Departure