Dictionary of Molinology - 2nd Illustrated Edition
Chapters 0, 1, 2 and 3 of the TIMS Dictionary of Molinology are available for members in the Digital Library.
TIMS Website - Home Page
The International Molinological Society (TIMS) is active since 1965, and is the only organization dedicated to mills at a worldwide scale. TIMS has around 500 members in over 35 countries.
Latest issue of E-News available for download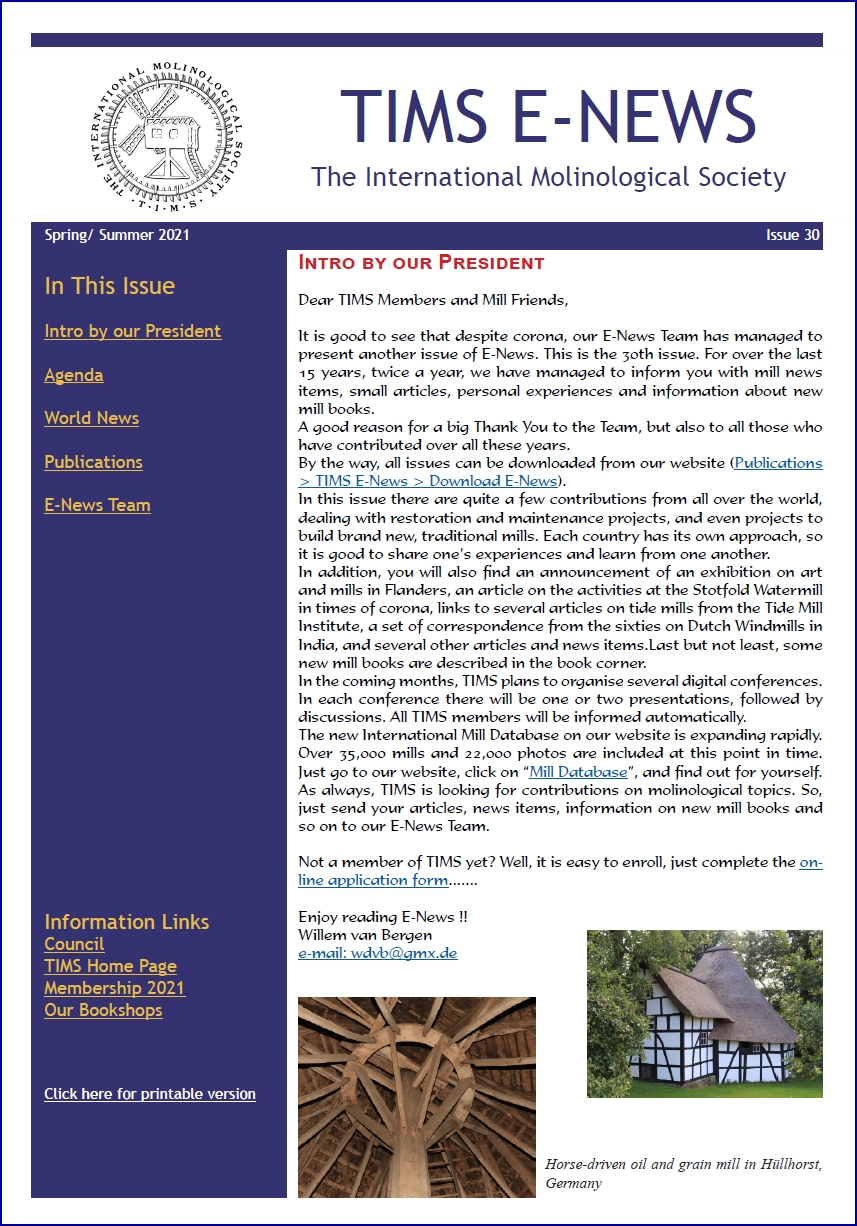 TIMS E-News Issue 30 (Spring 2021) is now available for download.
Enjoy reading!!
TIMS Calendar 2021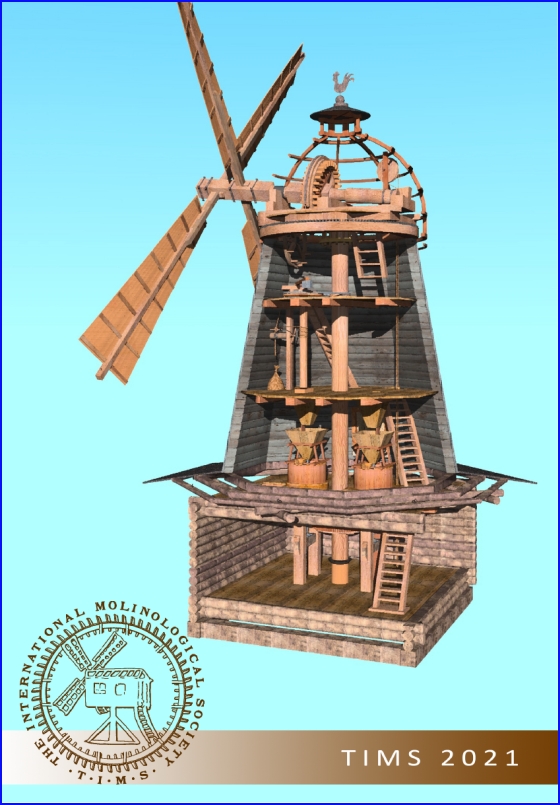 Katerina and Olga have made a TIMS Calendar for 2021, for which they have used the beautiful mill drawings of John Brandrick.
Download the TIMS Calendar 2021
The calendar can be printed in high quality on A4.