First details of the tour can be seen here
This information will be updated in the months to come.
The next TIMS Online Presentation will be on the 12th of February, 19:00 hours (Amsterdam, Paris & Berlin time).
Topic: Sugar Cane Milling - A short History
Members will get an invitation by email.
If you are not a member and would like to attend, then please send an email to This email address is being protected from spambots. You need JavaScript enabled to view it.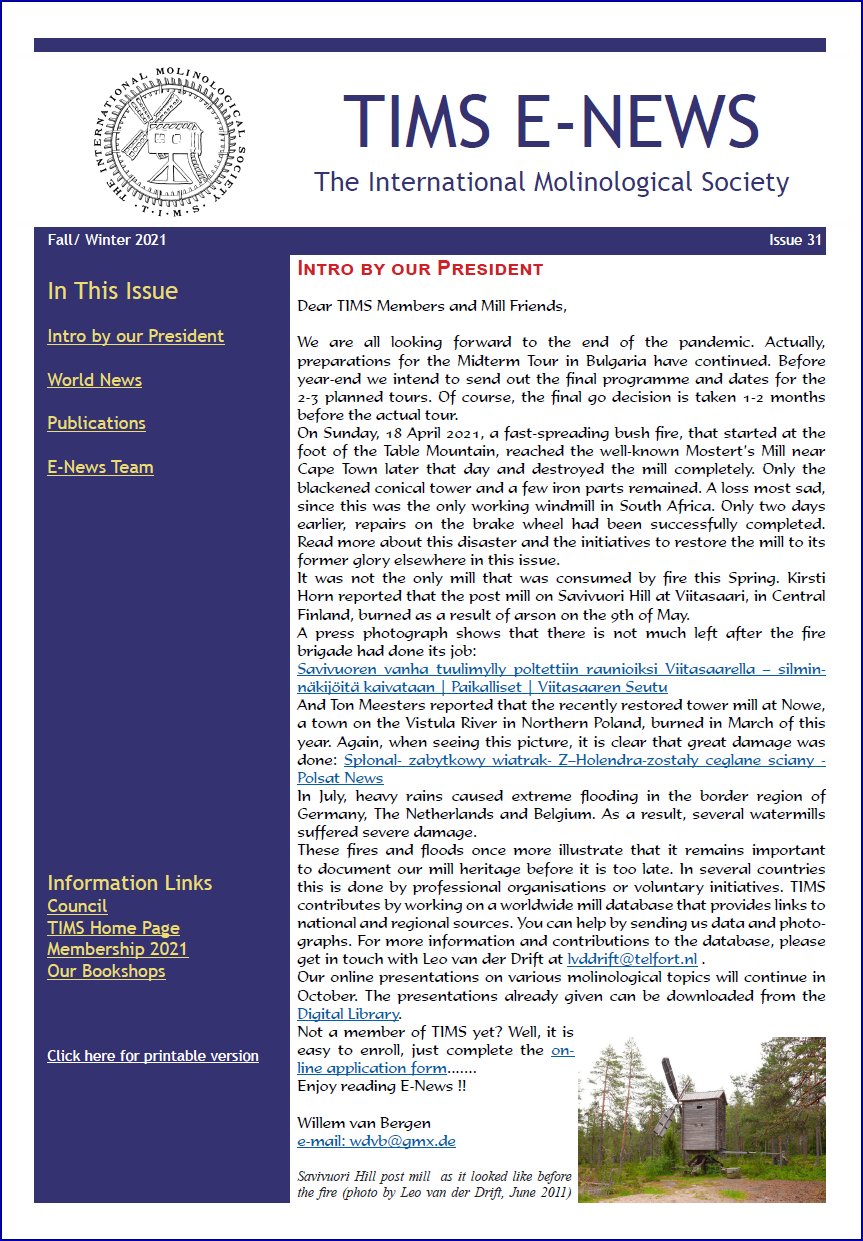 TIMS E-News Issue 31 (Fall 2021) is now available for download.
Enjoy reading!!
Chapter 6 - "Grain Mills & Milling" of the Illustrated TIMS Dictionary of Molinology is now available for members in the Digital Library. The following picture shows some of the illustrations: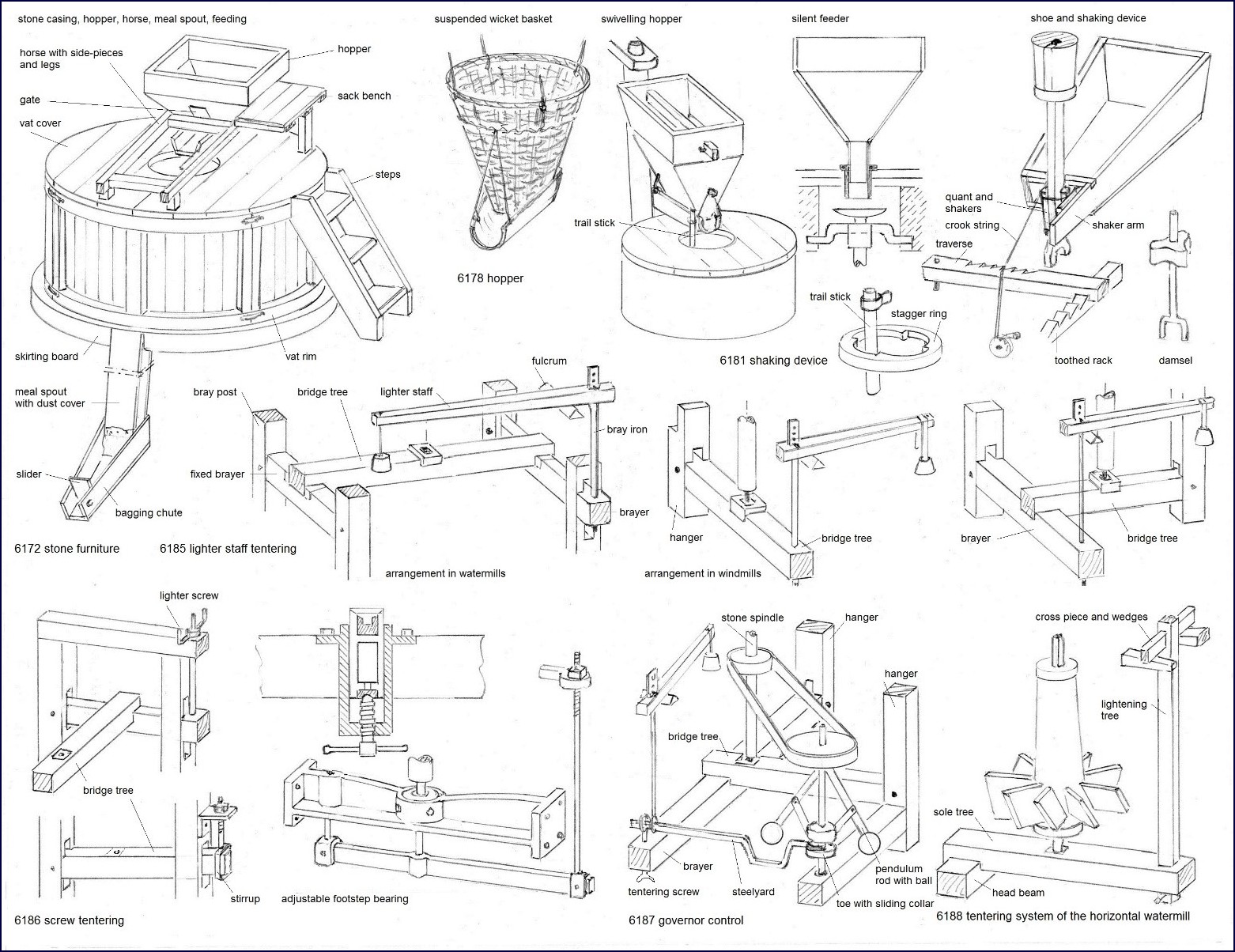 TIMS Website - Home Page
The International Molinological Society (TIMS) is active since 1965, and is the only organization dedicated to mills at a worldwide scale. TIMS has around 500 members in over 35 countries.