TIMS Calendar 2019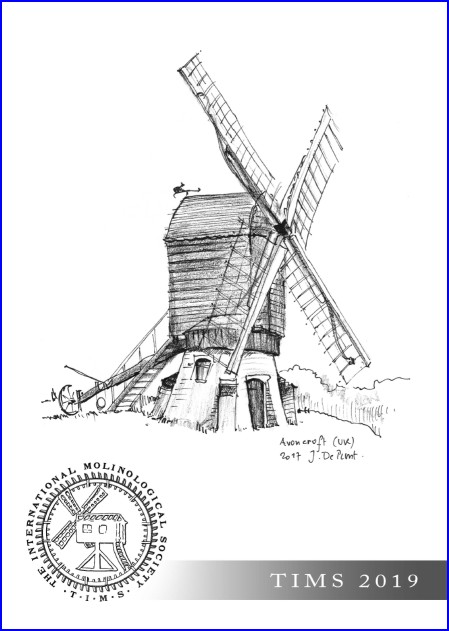 The TIMS Calendar for 2019 is now available for download
The Mills Archive Research Prize Competition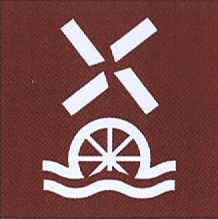 As part of its brief "to promote encourage or undertake research and disseminate the useful results of such research" the Mills Archive is launching two research competitions with cash prizes and guarantees of publication. The research must be on a topic connected with traditional milling, by wind, water or muscle power. It must be original, previously unpublished and written in English.The competition is open anyone over the age of 18 on the date of submission. Six months before the submission deadline researchers must choose which of the two competitions they wish to enter and inform the judges of the intended title.
I.J. de Kramer Award 2010 for Yves Coutant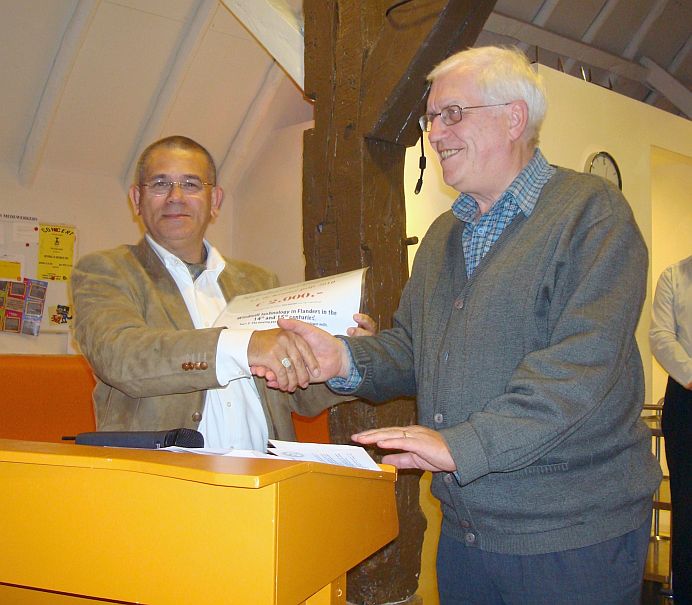 During the autumn meeting of TIMS Netherlands and Flanders on October 23, the I.J. de Kramer Prize 2010 was awarded to the Flemish author Yves Coutant for his manuscript "Windmill technology in Flanders in the 14th and 15th centuries. Part 2: The moving parts of early post and tower mills"
The prize amounting to € 2000 was handed over by Peter Tergau, chairman of TIMS NL/VL (see picture).
In the near future this manuscript will be published by TIMS in its series "'Bibliotheca Molinologica".
The press release (in Dutch) can be downloaded here.