TIMS Symposium 2019 "Open Day"

18th of August 2019 10:00 - 18:00
Invitation

To all TIMS members, mill friends, historians, archaeologists, students, mill owners, interested parties
As part of the 15th International Symposium on Molinology we cordially invite you to our "open day of presentations". 

Theme: "Mills in History and Archeology".

Scientists will present five exciting research projects and inspire you with interesting pictures and films. Let yourself be carried away for a whole day to the beautiful world of wind and water mills. The presentations will be translated simultaneously (engl / dt or dt / engl).
Mill associations introduce themselves and present their work.The DGM (German Mills and Mills Conservation Society) informs about current projects.There is a book sale (from private to private).The publisher Moritz Schäfer presents his book projects.
program
From 09:00 ...
Inlet
- Meeting point TIMS
- Poster and video presentations, small exhibition

10: 00-10: 30
Opening / Greeting
10: 30-11: 15
"The reconstruction of a medieval watermill at Guedelon"
Johan De Punt, millwright (Belgium)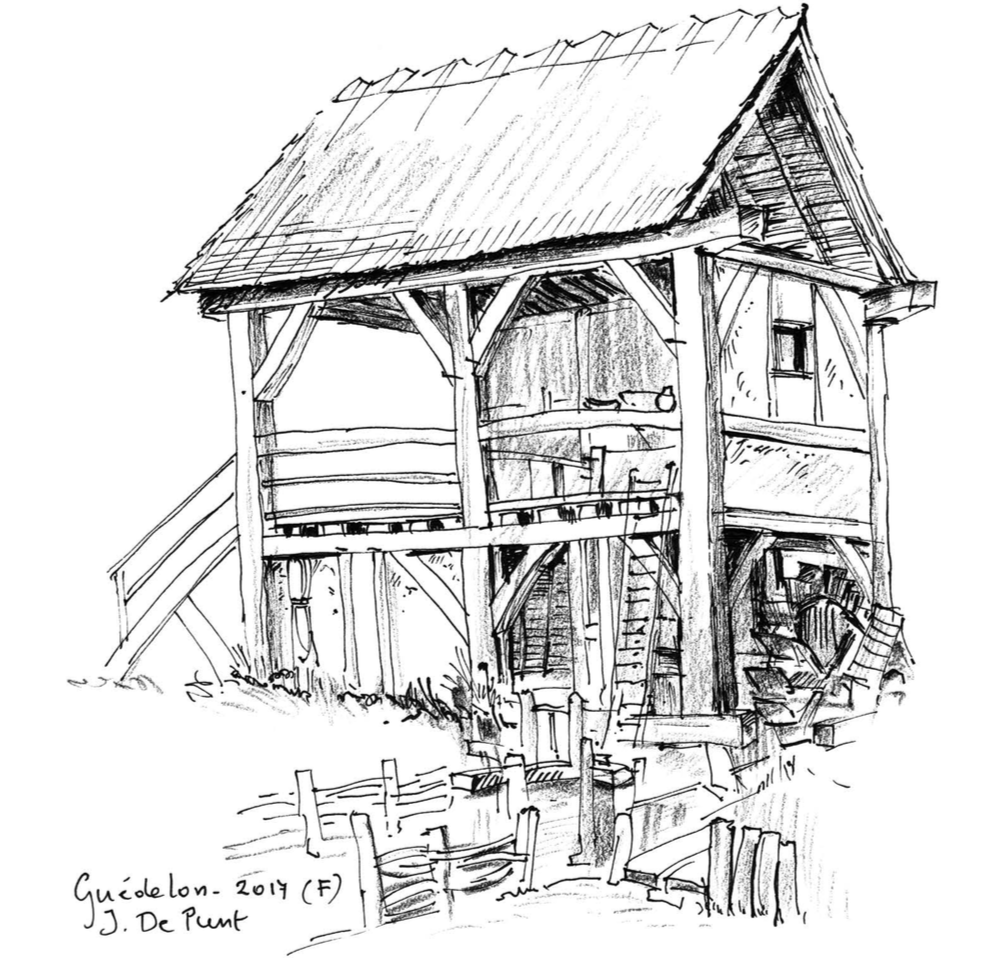 11: 15-11: 45
Coffee break
11: 45-12: 30
"The Mill Cascade of Ephesus" A technical monument of late antique-early Byzantine city.
Dr.Stefanie Wefers, archaeologist, Mainz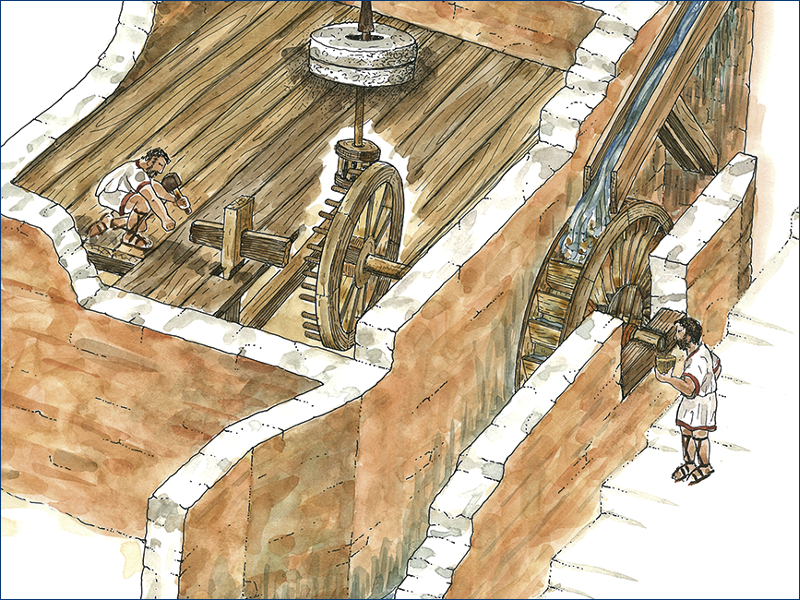 12: 30-14: 00
Lunch break (URANIA catering service on site)
Meeting point TIMS / Meeting point DGM / Poster presentations
Exhibition / book sales
14: 00-14: 45
"Konrad Gruter of Werden: De machinis et rebus machanicis"
Professor Dietrich Lohrmann, University of Aachen (D)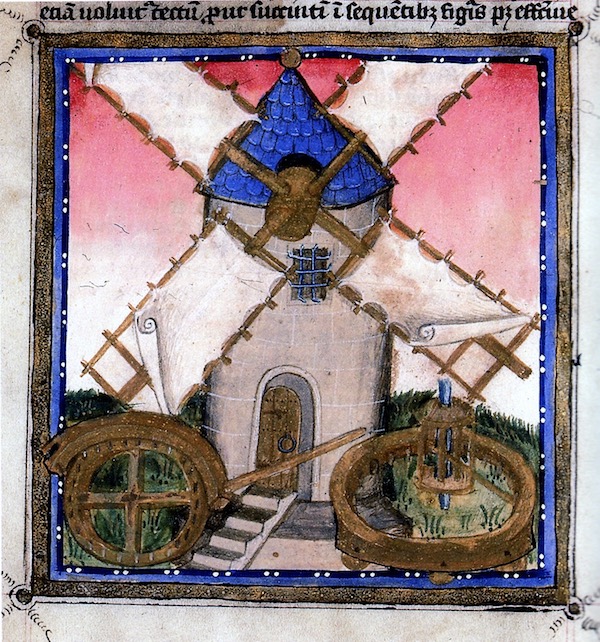 15: 00-15: 45
"Water and Windmills in Europe in Late Antiquity and the Middle Ages."
Professor Ing. Andreas Ney, University of Applied Sciences Dortmund (D)
15: 45-16: 15
Coffee break
16: 15-17: 00
"Technical and Archaeological Studies of Persian Windmills and their Millstones"
Dr. Muslim Mishmastnehi (Iran)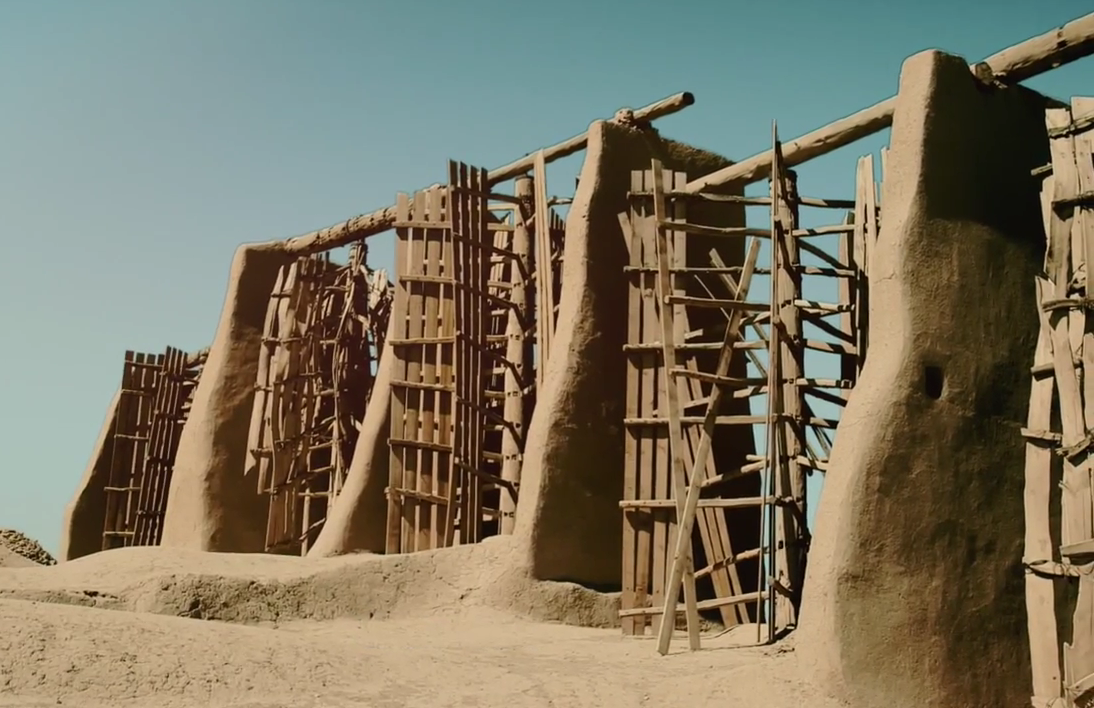 17:00 o'clock
Closing / thanksgiving
around 18:30 clock end of the event
Note: The program can also change at short notice.
---

FAQs
1. Do I have to identify myself at the entrance, and is there an age limit for the event?
YES - only for the free entrance tickets (eg students). Otherwise no passport control, no Altersbeschänkung. Please bring the printed ticket or load it as a mobile phone ticket. The QR code will be scanned. Attention: no seat reservation! It is free seat choice.
2. I have registered as a TIMS member for the symposium. Need a ticket for the URANIA?
NO! Symposium participants receive their entrance ticket to the URANIA event directly from the symposium organization.
3. Do I have to be a TIMS member to attend this event?
NO! Everyone is invited to this day of the event. For the registration we ask for a donation.
4. I am a member of the DGM, MüV or a regional mill association, do I receive a discount?
Unfortunately, no! We receive a grant and donations from the mill associations. However, these are not enough to cover the costs. We ask for a donation for the personal ticket / registration.
5. Is my ticket transferable?
Those who are prevented can of course pass on the ticket to their favorite people.
6. Are there free drinks / meals in the breaks?
NO. But URANIA is a catering company that offers drinks and snacks.
7. How do I get to the event by public transport and what about parking lots?
There are very few parking spaces available. Recommendation: Take public transport. traffic connection Underground station Wittenbergplatz: U1, U2, U3; Underground station Nollendorfplatz: U1, U3, U4;
At Urania, Bus: 106, 187, M19, M29, M46
8. How can I contact the organizer if I have questions?
E-Mail to: This email address is being protected from spambots. You need JavaScript enabled to view it.
9. Are refunds possible?
As a charitable association, we do not charge admission, but ask for a donation to cover the costs. A refund is not provided. The donation is used only for the charitable purpose.
10. Consent for the publication of photos (right to own picture).
During the event photos and possibly video recordings will be made. We use these later for press releases and on the Internet. By participating in this event, you consent to the publication. We point out that the photos are available worldwide when published on the Internet. Further use of these photos by third parties can therefore not be ruled out in general.
11. Unfortunately I can not attend but I would like to donate
We are happy about every donation. For your individual donation, please contact the organizer directly. We also like to issue a donation receipt for the donation. Please send inquiries to:
This email address is being protected from spambots. You need JavaScript enabled to view it. Password: Donation Symposium 2019