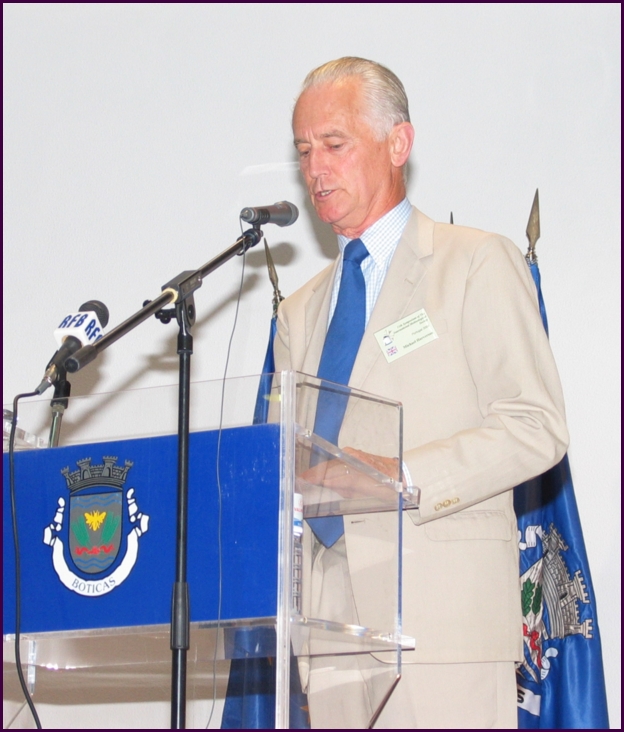 The mill world lost a great friend on 2nd March, this year, when Michael Harverson passed away after a long illness. He was born in 1937 near Tonbridge in Kent between the two smock mills: Watts Cross Mill at Hildenborough and Stocks Mill at Leigh Green. He attended the famous public school at Tonbridge. Michael went up to Cambridge to read Modern Languages at Corpus Christi College and this led to a career in teaching including posts in Iran, Dauntsey's School in Wiltshire and Watford Grammar School for Boys, where he became deputy head teacher.
It is said that travel broadens the mind and this certainly was the case with Michael. He visited many countries including those that he described as 'The Muslim World'. In 1977 he gained a grant from the Goldsmith's Company and a four month sabbatical from Watford Grammar School, allowing him to return to Iran to study the mills of Sistan and Khorasan. With Elizabeth Beazley, he published in 1982 'Living with the desert: working buildings of the Iranian plateau'. Michael was a consummate wordsmith. He was able to conjure up images in speech, and in one part of his Rex Wailes lecture he compared the official at the Ministry of Culture in Tehran saying "there are no windmills in Iran" to a 17th century authority on everyday life in Iran who wrote "there being no windmills in Persia". Michael commented that both men had not themselves travelled to the remoter areas of Sistan and Khorosan.
Michael's passion for mills and travel led to his joining TIMS, and he eventually served as our President, from 2000 to 2007, effectively running and directing the organisation. In addition to his Council activities he also edited the TIMS journal 'International Molinology' and several issues of 'Bibliotheca Molinologica', a tremendous challenge and at least a full-time job, which he mastered with aplomb.
Michael's expertise as a linguist was not confined to his professional life as a teacher; he also translated (with Owen Ward) two volumes of Yves Coutant's work on Medieval Mill Technology in Flanders as well as several other monographs in the BM series. A good example was the translation of Daniela Gräf's extensive study on boatmills, written in German. Together with Leo van der Drift they translated this, chapter by chapter, and after each chapter they verified each other's work. It took them almost two years to complete but the result was the by far most extensive issue (over 350 pages) in the BM series up to today. Michael was also co-author of the 'TIMS Dictionary of Molinology'. For his services to the society and its members in 2015 he was awarded a TIMS honorary membership.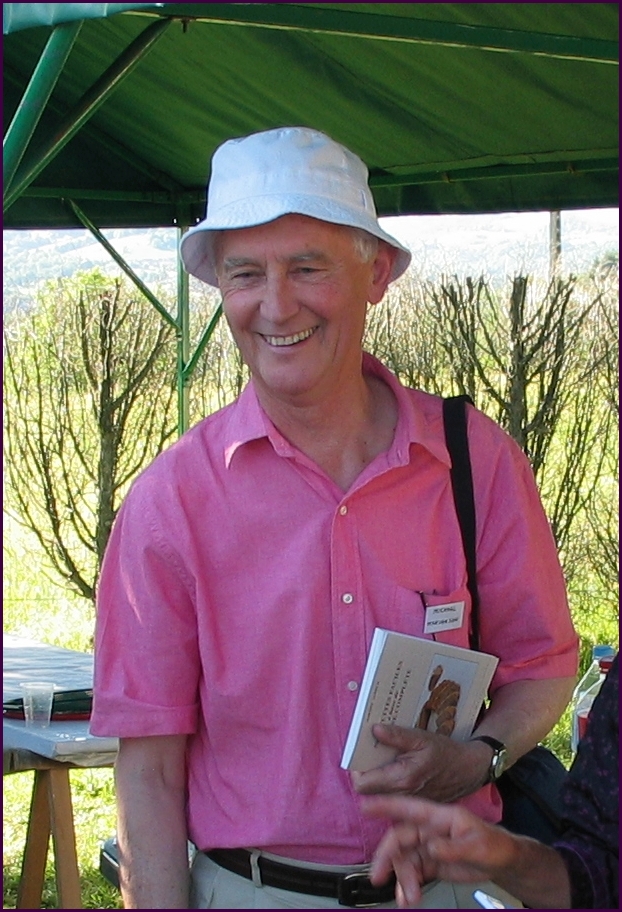 In addition to his work with TIMS council he served for many years on the Mills Section committee of SPAB. Michael was awarded honorary life membership of the Section. In presenting him with a certificate to recognise this, Martin Watts recalled how at an archaeologist's conference in Rome he was asked whether he had "met a gentleman called Michael Harverson". This to many of us described Michael perfectly: a gentle man and a gentleman.
Michael acted as the Mill Section's appointed trustee to the Mills Archive Trust from its inception until his retirement in 2014. It was under his guidance that the Section's archive was transferred to Watlington House. During this time he also compiled two volumes of drawings from the Archive's collection of his friend Stephen Buckland. He also worked on the Frank Gregory Collection and many other areas of the Archive's activity.
Michael's contribution to our milling heritage was special in so many ways, and this also included working as a guide at Cromer, Hertfordshire's oldest and most complete windmill. In 2006 he set up the TIMS Educational Trust, a UK charity with an international remit.
You can tell a great deal about someone by their bookshelves. In Michael's home, which he shared with his wife Susan, there was a wide range of books not only about mills but also on other subjects such as art, music, Islam and natural history. Michael was interested in so many things, but more than anything he was interested in people and that's what made him so special. He never let his scholarly approach to life get in the way of developing meaningful friendships literally from all over the world. We will all miss his friendship, humour, wisdom and encouragement in so many ways.
God speed old friend.
Simon Hudson & Graham Hackney