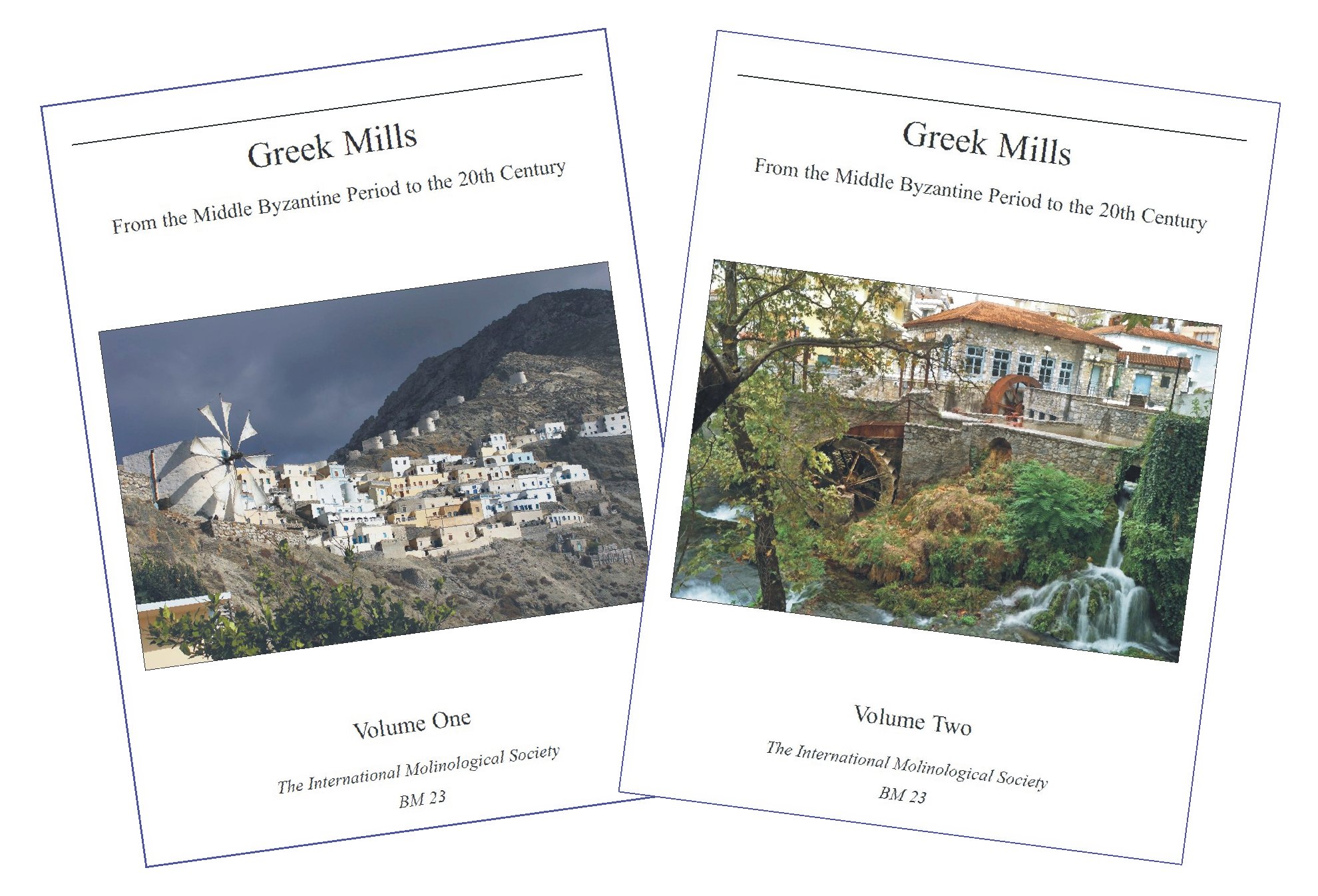 "Greek Mills, From the Middle Byzantine Period to the 20th Century" is a publication in the series "Bibliotheca Molinologica".
It is as the title mentions, dealing with topics on any type of mill that has been recorded in the bibliography or still surviving in Greece the last 700 years but mainly in the last two centuries up to the early industrial period. It is in two volumes with a total of 700 pages with 92 articles written by 49 authors.
It took 6 years to materialize from the conception of the idea to its final publication involving people from all over Greece even in the remotest places.
There are more than 1200 pictures, plans and maps in colour to support and aid the reader to better understand the topics including a small map at the top of each article pinpointing the area where the subject is located to help the people who are unfamiliar with the geography of Greece.
The book is divided in the following parts:
Volume 1 - The social and cultural aspect of mills, Millstones, Man driven mills, Animal driven mills, Wind driven mills (tower mills), Wind driven mills (other mechanisms), Case studies,
Volume 2 - Water driven mills from medieval times up to the 18th century, Water driven mills from more recent times, Other water driven mechanisms, Early industrial mills.
The publication can be ordered by sending an email to This email address is being protected from spambots. You need JavaScript enabled to view it. Price for the 2 volumes: 55 Euro + postage.