TIMS Website - Frontpage

The International Molinological Society (TIMS) is active since 1965, and is the only organization dedicated to mills at a worldwide scale.
Registration for the Mid-Term Excursion to Greece
You can now register for the TIMS Mid-Term Tour to Greece. Before you register, please read the instructions carefully.
Allocation of the available places is on a first come first serve basis. As on every trip organised by TIMS, members are prioritised.
The instructions can be downloaded HERE.
The registration can be downloaded HERE
Mid-Term Excursion to Greece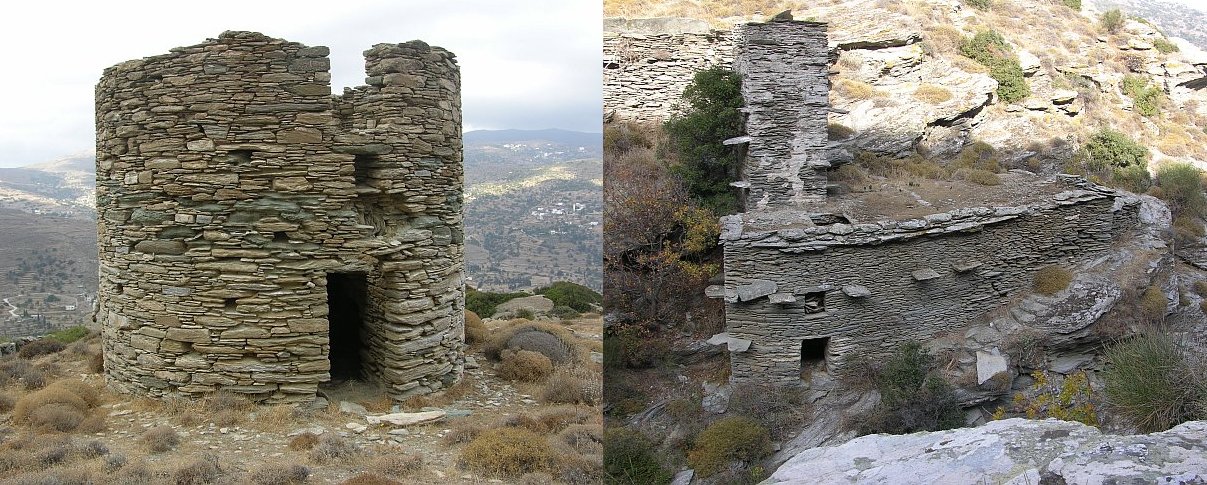 The Mid-Term Excursion is scheduled for October 5-13, 2013 and will be to Greece.
The places, which will be visited are:
the island of Andros with its watermills, oil mills and horizontal windmills,
in the Peloponese the areas of Arcadia (with the Open Air Water-Power Museum including watermills and gun powder mills) and the Argolid (with water and windmills)
in Athens the ruins of the Agora watermill.
RO2015 Our Next Symposium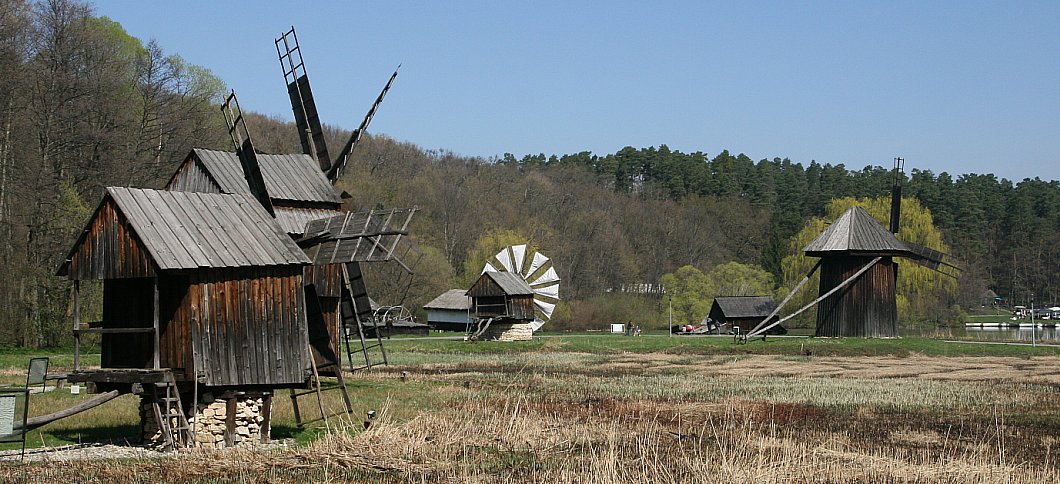 The next TIMS Symposium in 2015 will be hosted by the Astra Museum in Sibiu, Romania.
Coming up in the next IM
Summary of the main articles in IM 86 to be published in June 2013
Latest issue of E-News available for download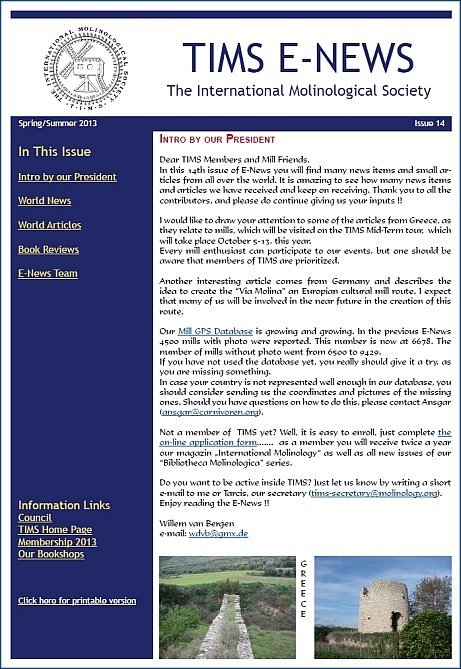 TIMS E-News Issue 14 (Spring 2013) is now available for download.
Enjoy reading!!
Brochura dos Moinhos Abertos 2013 / Brochure Portugese Mills Open 2013
On the website of Rede Portuguesa de Moinhos (TIMS Portugal) one can download the brochure for the "Dia dos Moinhos Abertos" and the "Dia Nacional dos Moinhos" taking place on April 6 and 7.