TIMS Website - Frontpage

The International Molinological Society (TIMS) is active since 1965, and is the only organization dedicated to mills at a worldwide scale.
New TIMS Brochures -------------->>>
TIMS Calendar 2014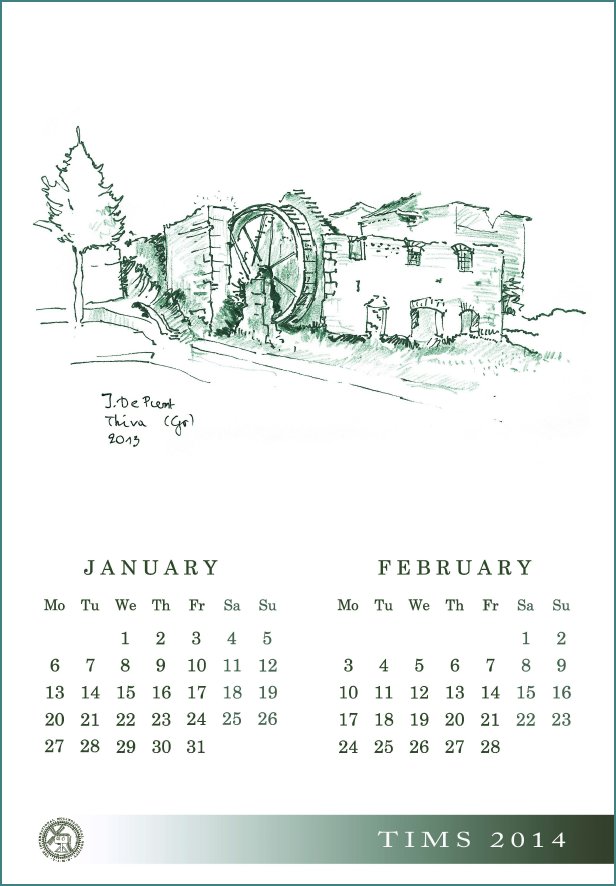 The TIMS calendar has become a tradition. This time, Johan De Punt is sharing with you some beautiful sketches of mills visited during the 2013 Mid-Term Tour in Greece.
As in the years before the calendar was made by Olga and Katerina.
The calendar can be downloaded here
Mid-Term Tour to Greece in retrospect
The Mid-term Tour Guide is available for download.
Gerald Bost has made some first impressions on video clips. Have a look here.
Photographs by the Cinema Club Andros
RO2015 Our Next Symposium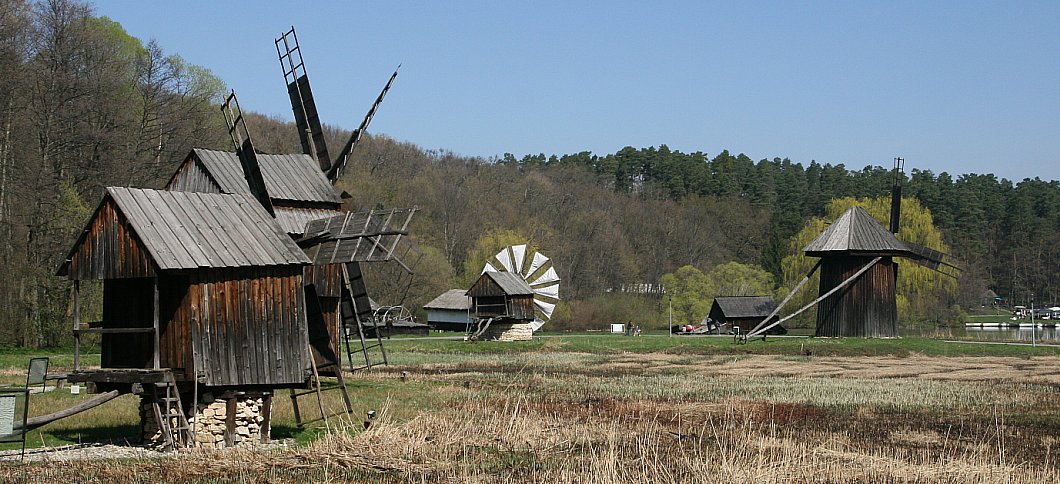 The next TIMS Symposium, RO2015, in 2015 will be hosted by the Astra Museum in Sibiu, Romania. In this museum one can find 67 mills!!
In May this year, a meeting was held in Sibiu with the management of the Astra museum on the organisation of the TIMS Symposium in 2015. TIMS was represented by Willem van Bergen and Tarcis van Berge Henegouwen.
One of the outcomes was that Florin Streza was appointed to Chairman of the Symposium. It was also decided that the symposium will be held from the 6th to the 14th of June 2015.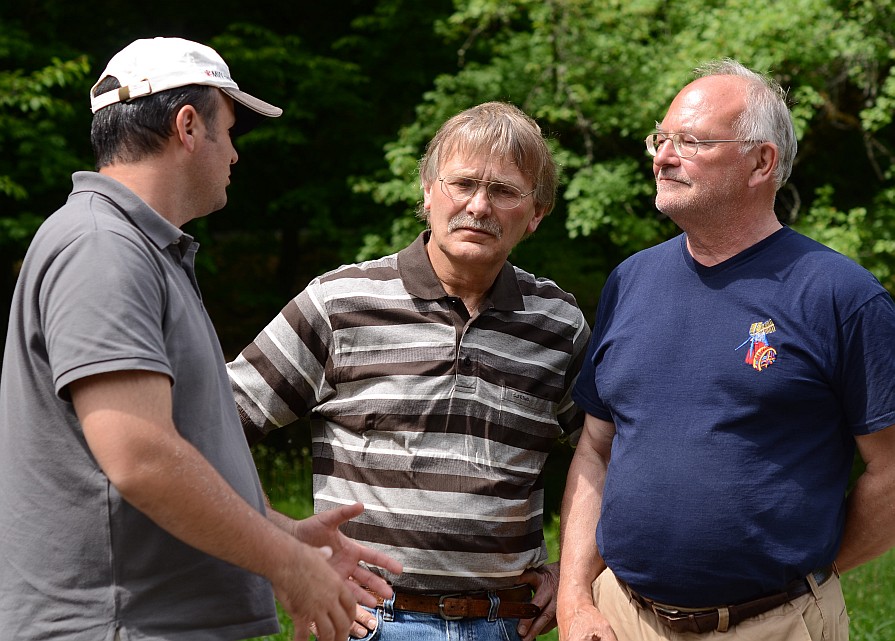 Symposium Chairman Florin Streza (l.) in discussion with Willem van Bergen and Tarcis van Berge Henegouwen (r.).
The infrastucture of the museum was looked at in detail. On the grounds of the museum, there are a suitable conference building, 2 excellent restaurants, 2 buildings with rooms with in total 70 beds, as well as a small hotel with 43 beds. On a distance of about 2 km there is a Hilton hotel. Sibiu has its own airport.
Investigations are ongoing to have a mill tour to the south west of Romania, as well as trips to some fortified churches and perhaps to a medieval town. This in addition to a visit to the beautiful city of Sibiu.
Latest issue of E-News available for download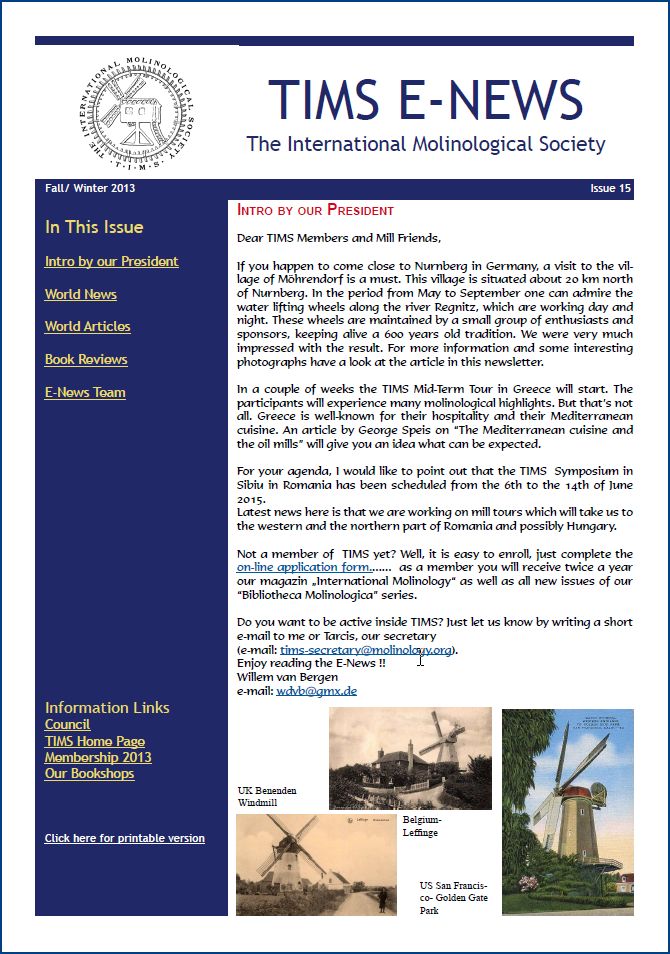 TIMS E-News Issue 15 (Fall 2013) is now available for download.
Enjoy reading!!