TIMS Website - Home Page
The International Molinological Society (TIMS) is active since 1965, and is the only organization dedicated to mills at a worldwide scale. TIMS has around 500 members in over 35 countries.
The 16th TIMS Symposium has been postponed
TIMS Calendar 2023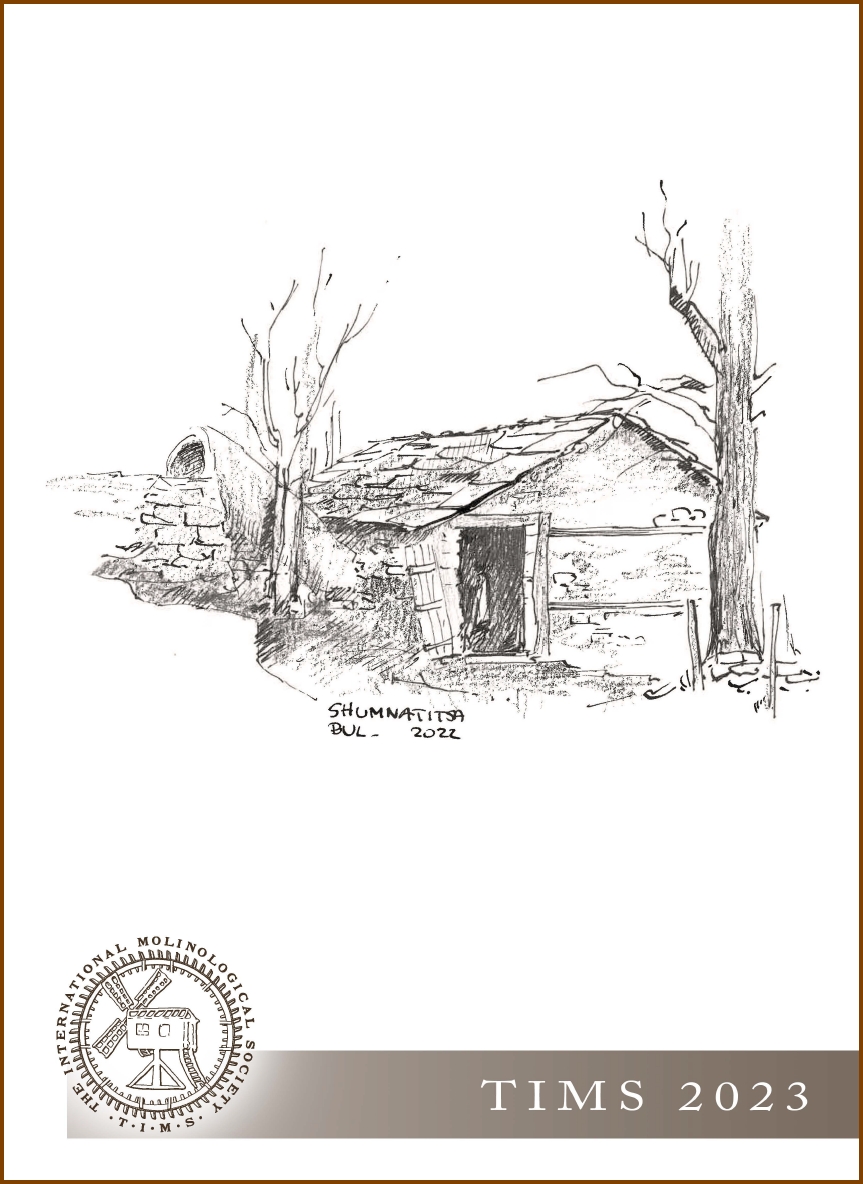 A new TIMS Calendar for 2023 made by Olga. She used the beautiful sketches by Johan De Punt of mills seen during the Midterm Tour in Bulgaria.
The PDF can be downloaded here
Dictionary of Molinology - 2nd Illustrated Edition
is available for members in the Digital Library.
All chapters can be downloaded seperately. The last file in the list contains the complete document.

Video of the Midterm Tour to Bulgaria
Gerald Bost made a video of the Midterm Tour in Bulgaria. Just click here
Latest issue of E-News available for download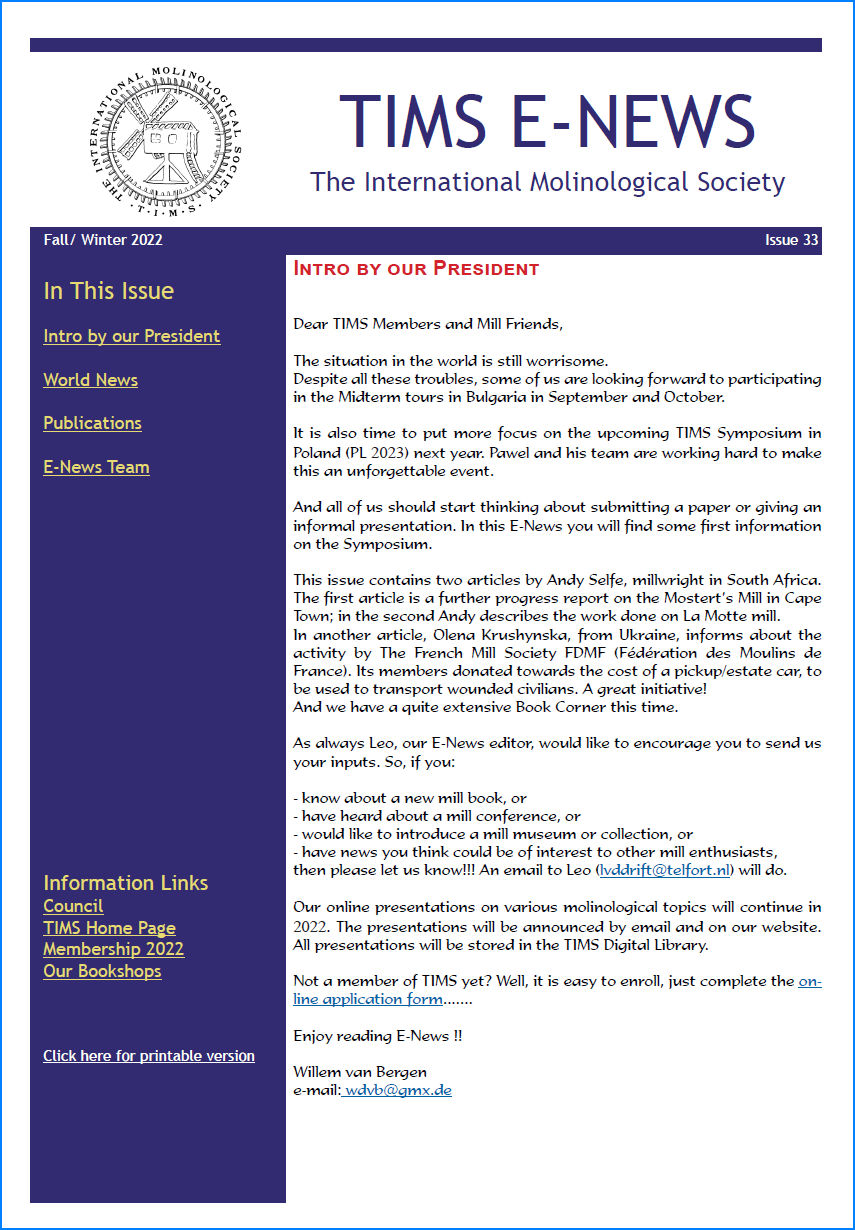 TIMS E-News Issue 33 (Fall 2022) is now available for download.
Enjoy reading!!
Transactions of DK2011 are available for sale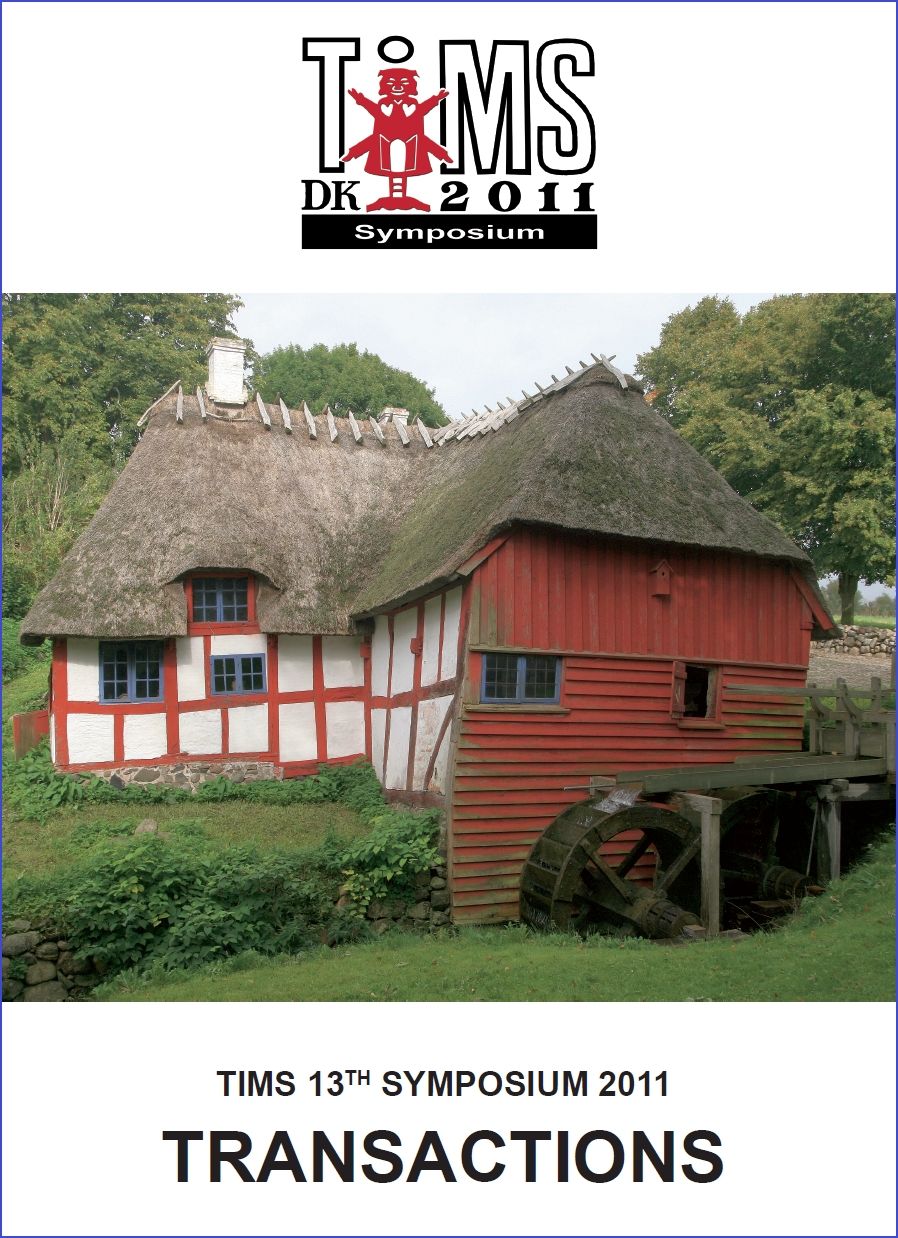 The Transactions of the 13th TIMS Symposium in Denmark are now available for sale. The volume has 388 pages and is in colour.
The book can be ordered by sending an email to This email address is being protected from spambots. You need JavaScript enabled to view it..
Price: 35 Euro + postage (5€ inside EU, 9€ outside EU).

Latest TIMS Publication in Bibliotheca Molinologica - BM23 Greek Mills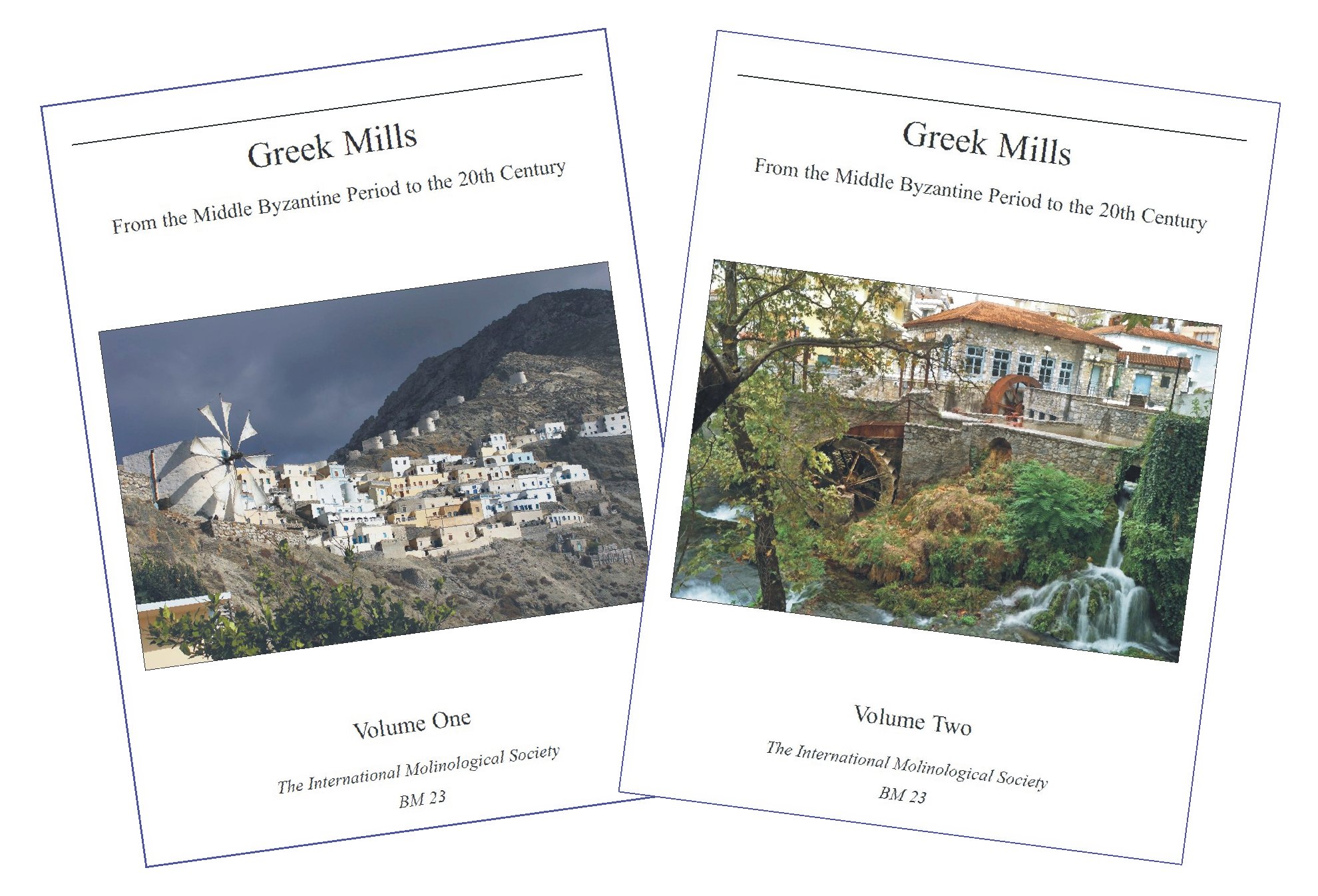 "Greek Mills, From the Middle Byzantine Period to the 20th Century" is the latest publication in the series "Bibliotheca Molinologica".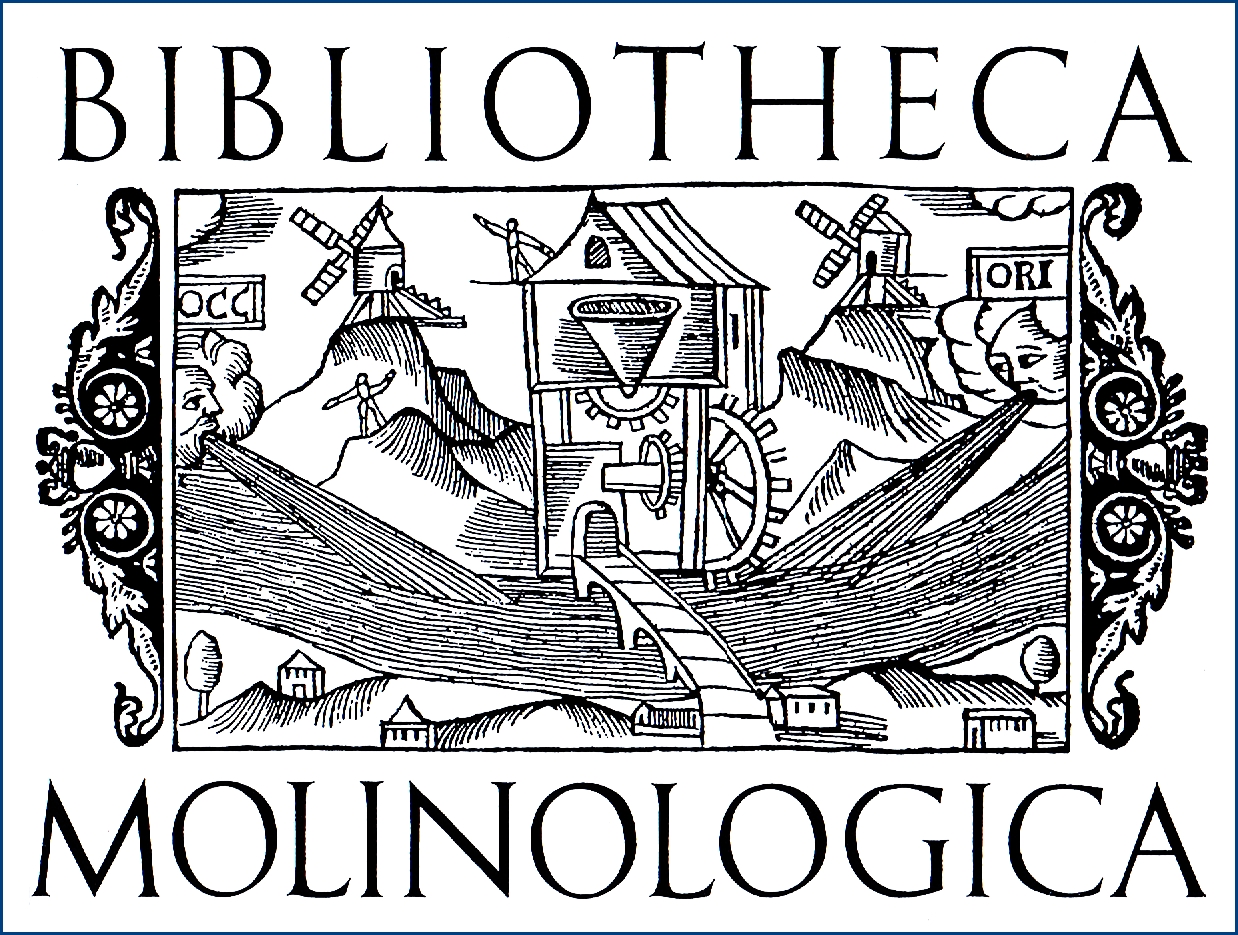 It is as the title mentions, dealing with topics on any type of mill that has been recorded in the bibliography or still surviving in Greece the last 700 years but mainly in the last two centuries up to the early industrial period. It is in two volumes with a total of 700 pages with 92 articles written by 49 authors.
It took 6 years to materialize from the conception of the idea to its final publication involving people from all over Greece even in the remotest places.
There are more than 1200 pictures, plans and maps in colour to support and aid the reader to better understand the topics including a small map at the top of each article pinpointing the area where the subject is located to help the people who are unfamiliar with the geography of Greece.
The book is divided in the following parts:
Volume 1 - The social and cultural aspect of mills, Millstones, Man driven mills, Animal driven mills, Wind driven mills (tower mills), Wind driven mills (other mechanisms), Case studies,
Volume 2 - Water driven mills from medieval times up to the 18th century, Water driven mills from more recent times, Other water driven mechanisms, Early industrial mills.
The publication can be ordered by sending an email to This email address is being protected from spambots. You need JavaScript enabled to view it. Price for the 2 volumes: 55 Euro + postage.