More than 40 years had past since TIMS last visited Denmark for the Second Symposium in 1969, and we were happy to invite our members to come once more to – not just the native country of the vikings and the fairy-tale writer Hans Christian  Andersen – but also that of Poul la Cour and Anders Jespersen.
The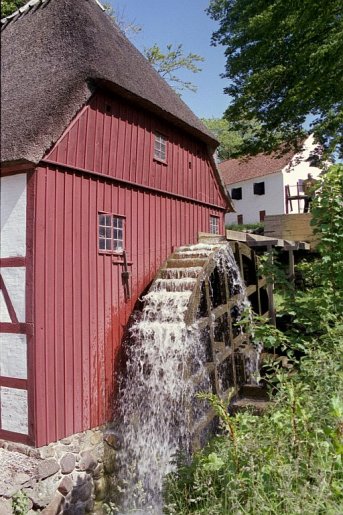 13th Symposium took place in Aalborg, Denmark, from the evening of Saturday the 3rd September to Sunday the 11th September, 2011. We offered a varied program of lectures and visits to mills, comfortable conference facilities connected to the hotel and a partner program with sponcered admission to museums, free guided tour of old Aalborg and a bustrip to Skagen, the northern point of Denmark where to seas meet.
Aalborg is easy to reach whether you arrive by train, bus or plane, and the conference center is situated close the old town center.
Together with the IM all members received a "call for papers", but we indicated that we particularly would appreciate contributions on the subject "the correct preservation of mills", as we hoped to have a prolific discussion about the principles and the practice of preservation.
One day was reserved for presentations from invited guests who lectured on the subject "Foreign Influences on Danish millwrighting". The construction of mills in Denmark since the middle ages had been strongly influenced by developments from other European countries, firstly from medieval England, then the renaissance H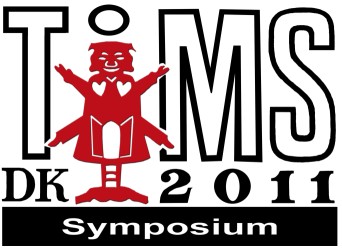 olland, Friesland and Holstein, and in the later years again from England, Germany, France and USA.
We offered pre-tour to the paradise of mills, Bornholm and Skåne (in southern Sweden), with departure from Copenhagen on 30th August, and post-tour to Southern Denmark. The post-tour finished in Copenhagen 14th September, 2011.
We tried to offer a number of places at a reduced price, which would be granted after application from students, and members from soft-currency countries under the condition that the applicant contributed a paper to the Symposium.
The logo for the Symposium was drawn by Mogens Pedersen, Denmark, and is inspired by a papercut  made by the fairy tale writer Hans Christian Andersen.