The 'Stichting Steunfonds TIMS' (tax exempt TIMS Support Foundation in The Netherlands) was founded in October 2002 with the aim of collecting funds in The Netherlands for supporting TIMS. By creating a formally registered charitable body, citizens of The Netherlands have the benefit of their donations and bequests being tax deductable.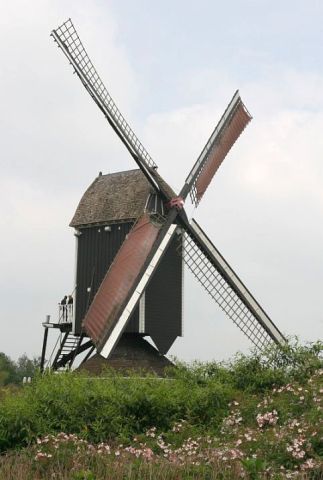 Currently there are three trustees: Yolt IJzerman, who acts as chairman, Peter Tergau and Leo van der Drift. In order to maintain a close relationship with TIMS, the Stichting's Constitution states that at least one of the trustees be a TIMS Council Member as well.
What is the policy of the 'Stichting'?
In short, all collected funds will be used for supporting TIMS or TIMS related parties. Funds, however, will not be allotted merely for the sake of TIMS' financial position, but will be spent on projects that directly promote molinology, e.g. research, publications, and so on. Also permitted is the financial support of members in Central and Eastern Europe, e.g. their membership fees and/or their attendance at symposia. TIMS or TIMS related parties can make requests to the Stichting for contributions, but the Stichting itself can also initiate the granting of contributions. The Stichting reports to TIMS Council on an annual basis.
How much money is involved and how is it spent?
Over the years, the Stichting received around 16,000 Euros, of which roughly 4,000 Euros have been spent, most of it in connection with the TIMS Symposium 2007. We have supported the attendance of a number of people from Eastern Europe as well as made a donation for the production of the 12th Transactions. Lately, a few requests to sponsor TIMS memberships for members from Eastern Europe were met.
Recently, the Stichting was asked to administer the credit balance of the TIMS Symposium 2007. This money will be allocated exclusively to symposia-related purposes.
Over the years the Stichting Steunfonds TIMS has proved to fulfill a need felt by the Dutch tax payer to enable making tax-deductable donations. We hope to receive donations and bequests in future in order to be able to continue supporting TIMS and its activities. The trustees are currently considering a few new projects for support.
Your contributions are welcomed at the following bank account:
ING Bank, account no. 9480563, account holder Stichting Steunfonds TIMS, 2517EV Den Haag.
For international bank transfers please use: IBAN: NL94INGB0009480563, BIC: INGBNL2A.
For more information, please contact the Secretary Leo van der Drift at This email address is being protected from spambots. You need JavaScript enabled to view it. , phone (+31)70.3460885. Or write to : Groot Hertoginnelaan 174-B, 2517 EV Den Haag, The Netherlands.
The Hague, 4 November 2009
Leo van der Drift, secretary.