The Symposium Venue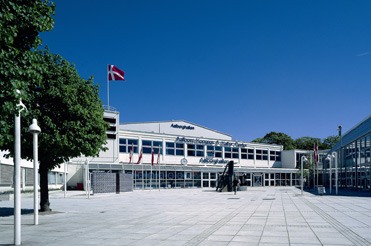 The Symposium venue was at the excellent Aalborg Congress & Culture Centre, which is situated in the town centre of Aalborg, 5 minutes walk from the railway station (direct connection from Copenhagen Airport and Copenhagen main station every hour) and 7 km from Aalborg Airport (8 minutes by taxi). For further information please see: http://uk.akkc.dk/meetings-congress/presentation-of-centre. We will be accommodated in the Quality Hotel Aalborg, which is integral with the congress centre: http://quality-hotel-aalborg.h-rez.com. Aalborg is an industrial and university city in Northern Jutland. Its population, as of 2010, is 197,426, making it the fourth largest city in the country.
The last two nights we stayed at Christiansminde in Svendborg on Fyn: http://www.christiansminde.dk/.
Formal registration for Symposium took place on Saturday 3rd September, 2011 (1 – 6 p.m.) in the hotel lobby.
The TIMS general meeting was held at Aalborg Congress & Culture Centre on 7th September, at 2 p.m.