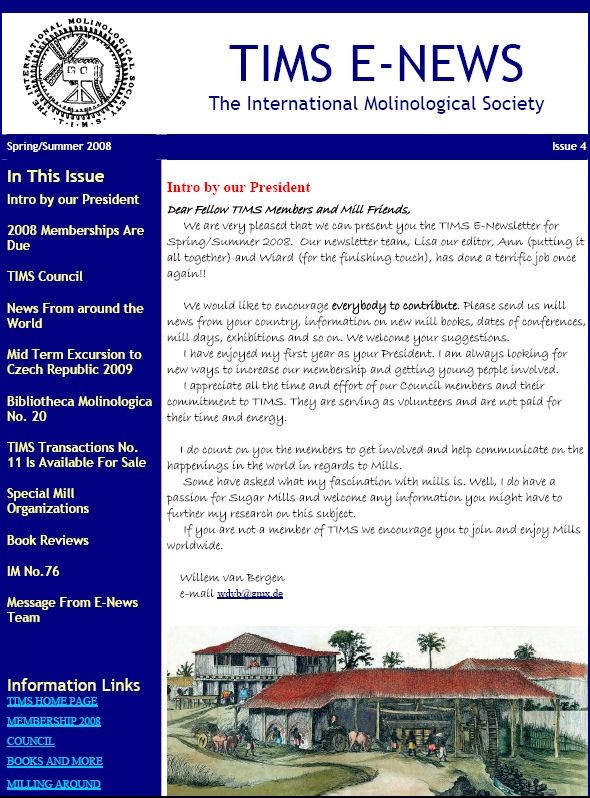 TIMS E-News is a FREE email newsletter and is issued twice a year, namely in spring and in fall.
You can subscribe to it here. Older versions can be downloaded.
We would like to encourage all mill friends to contribute. Please send us:
mill news from your country
information on new mill books
dates of conferences, mill days and exhibitions
and so on.
You can send you contributions to This email address is being protected from spambots. You need JavaScript enabled to view it.