BM20 - Ganzel and Wulff - The Quest for American Milling Secrets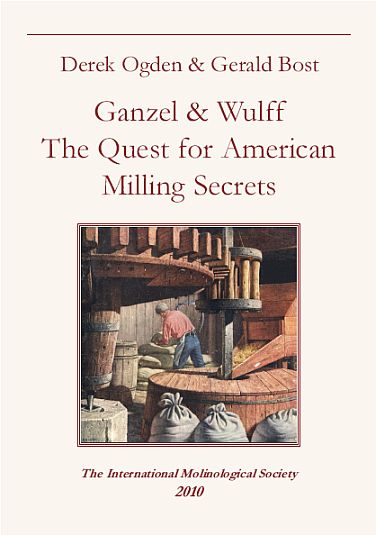 BM20 was issued in December 2010.
From the Introduction: "In 1832 a publication was issued in Berlin called "Beiträge zur Kenntnis des amerikanischen Mühlenwesens und der Mehlfabrikation", or "Contribution to the Understanding of American Mills and Flour Production", written by Carl Friedrich Ganzel and Friedrich Wulff. This document describes their journey around the United States, the mills they visited and how they were used to produce export quality flour."
In about 250 pages the reader will find a translation of the 1832 report by Ganzel and Wulff on the mill technology in the USA of the early 19th century, illustrated with numerous pictures and drawings, as well as comments to this report and a description of the adaption of the USA mill technology in Germany.
How to get it?
The book is available in our bookshops.
Some first reactions from our members:
. . . The care which has been taken to compile this book, both out of the original text (and inclusion of all the original drawings) and also from many other works, is incredible!
. . . Congratulations, this must be the best BM to date! It will give me some good reading over Christmas, I am sure all our members will be delighted to receive it.
. . . In full appreciation of the merits of the preceding volumes in the BM series, I simply must say that I find BM20 the most fascinating volume to date, for a variety of reasons: Highly interesting subject, sort of interdisciplinary, augmented by the skills of many aficionados of mills and milling and by a most insightful foreword, issue put into historical perspective - what can I say.
. . . What a good surprise, I got the TIMS Publications today! Many thanks to the authors Derek and Gerald and also Tony for the great work.
. . . This BM20 is a thoroughly worthy addition to the series, in fact it is a trailblazer for the future. Scholarly, technically sound, easy on the eye while being demanding in content.
. . . I can't thank the TIMS staff enough for the fantastic book! I have read it about three times now and every time I learn something new.