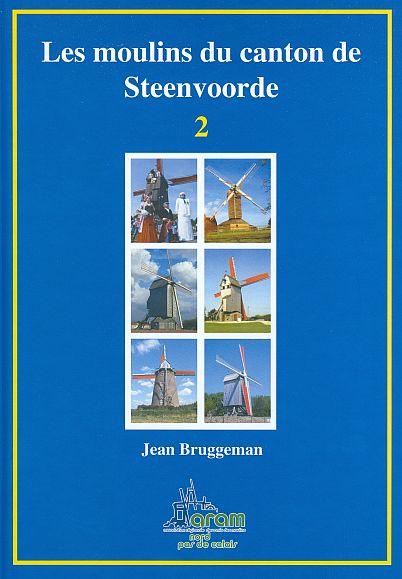 Les moulins du canton de Steenvoorde, by Jean Bruggeman
ISBN 978-2-9501655-8-3
Published by Jean Bruggeman, Aram Nord Pas de Calais, in 2011

In this part the well-known windmills of the canton of Steenvoorde (in the north of France) are described. Nowadays postmills and a tower mill can still be found.
In the early days, the mills had already been described by Mr. Webster, who photographed and documented these mills in the thirties and fourties.
Thanks to these photos and the outstanding work of Bruggeman in preserving these mills we have a very good idea of the types of mills in this part of France.
The book can be ordered from the Molencentrum in Roosendaal (NL)
Input: Ton Meesters