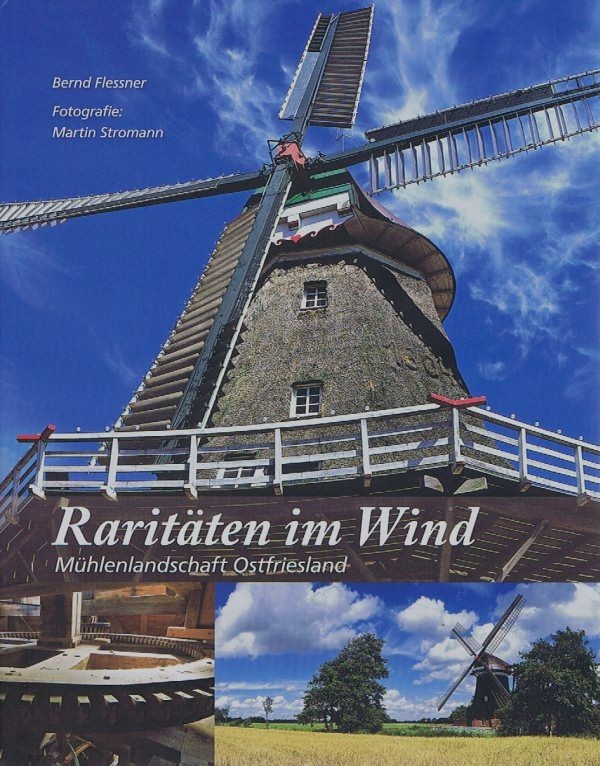 Raritäten im Wind - Mühlenlandschaft Ostfriesland, by Bernd Flessner, photographs by Martin Stromann.
Size 31 x 24,5 cm, 128 pages.
ISBN 978-3-939870-93-7
Published by Verlag Soltau-Kurier-Norden (SKN) in 2011
Price: 24,80€
In the German province Eastfrisia one can still find many windmills. They are the largest, most beautiful and well taken care of windmills in Germany. Why this is the case, is being described in this book and illustrated with many beautiful colour pictures. Last but not least a map and an inventory complete this publication.
The book can be obtained from any bookshop.
Input: Willem van Bergen