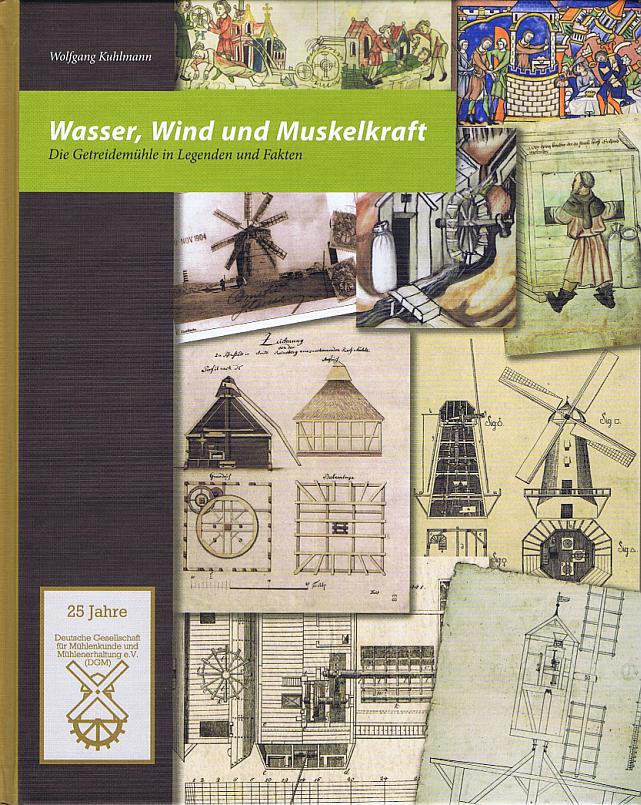 Wasser, Wind und Muskelkraft – Die Getreidemühle in Legenden und Fakten"  (Water, Wind and Muscle Power – The corn mill in legends and facts) by Wolfgang Kuhlmann and Uwe Karstens.
Size 26,5 x 21,5 cm, 168 pages
ISBN 978-3-00-037659-7
Published by SIGMA Druck GmbH & Co, 48553 Steinfurt
Price: 16,90€
The German Mill Society ("Deutsche Gesellschaft für Mühlenkunde" or DGM ) celebrates this year - 2012 - it's 25th anniversary and does this a.o. with the publication of this very interesting mill book.
The richly illustrated book can be obtained directly from the DGM:
DGM e.V.
Schwarzer Weg 2
D-32469 Petershagen
Germany
Phone: +49 (0) 5702 2694
Fax: +49 (0) 5702 4963
E-mail:  This email address is being protected from spambots. You need JavaScript enabled to view it.
Input: Willem van Bergen