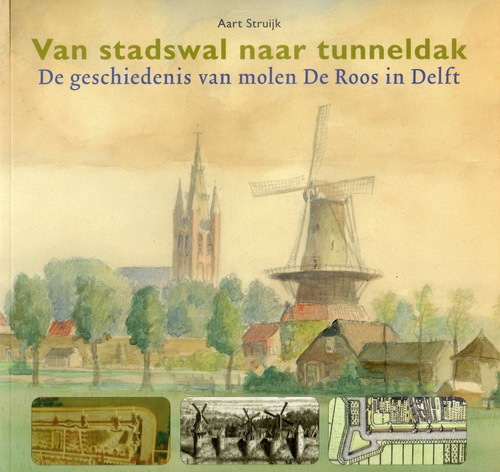 Van stadswal naar tunneldak. De geschiedenis van molen De Roos in Delft, by Aart Struijk.
Size 23 x 23 cm, 120 pages.
ISBN 978-90-74063-45-6
Published by Municipality of Delft, Erfgoed department, Delft in 2013
Price: 9,95€
De Roos (The Rose), the only remaining windmill in Delft, well known for its blue pottery, was in the news a lot recently because a railway tunnel was constructed underneath the mill. This was a reason for the author, passionate about history and mills, to study the history of De Roos in detail and publish this interesting volume. The many illustrations make it valuable to the non-Dutch reader as well. In Dutch, paperback, richly illustrated, mainly in colour.
Input: Leo van der Drift