American Windmills - An Album of Historic Photographs - by T. Lindsay Baker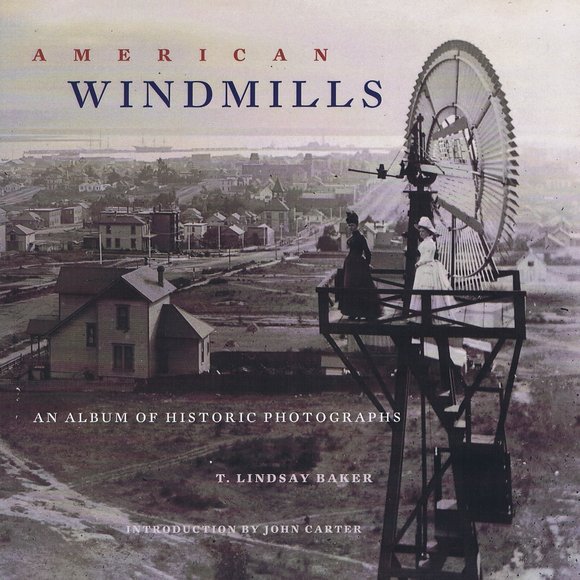 Size 156 pages.
ISBN 978-0-8061-4249-4
Published in 2012 by the University of Oklahoma Press, Norman, Publishing Division of the University
Price: about 25$
This book is best described by the comment made by Thomas D. Isern:  "A fascinating compilation of remarkable images from the country's authority on windmills. This is clearly the product of a lifetime of research and collecting."
A must for anyone interested in the American Windmill and its history.
Input: Willem van Bergen