TIMS Calendar 2012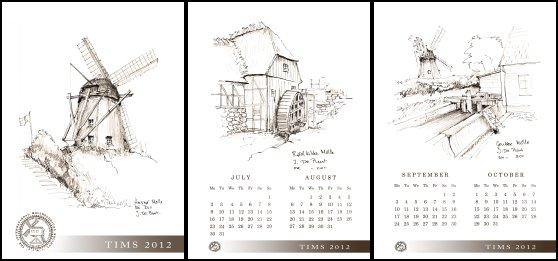 Our Greece members Katerina Toutouza and Olga Lekou have made a fantastic TIMS Calendar 2012.
They have used superb drawings of Johan De Punt, made at the mill visits during the TIMS Symposium in Denmark.
You can download the calendar here : TIMS Calendar 2012
The calendar can be printed in high quality on A4 or even on A3 format paper.