Chris Gibbings has passed away
Chris Gibbings , TIMS member and dear mill friend has passed away on the 7th of February. Chris was the first Country Representative for France in the TIMS Council and has written many articles for our journal International Molinology. Many will remember the article on Hoarded Tower Mills in IM 75, which he had written together with Christian Cussonneau, and his last articles on the windmills of the Campo de Cartegena in Spain in IM 89, 90 and 91.

Chris definitely belonged to the same group of molinologists as did Claude Rivals, Paul Bauters, Michael Harverson and others, who were promoters for an 'extended' culturally mill awareness.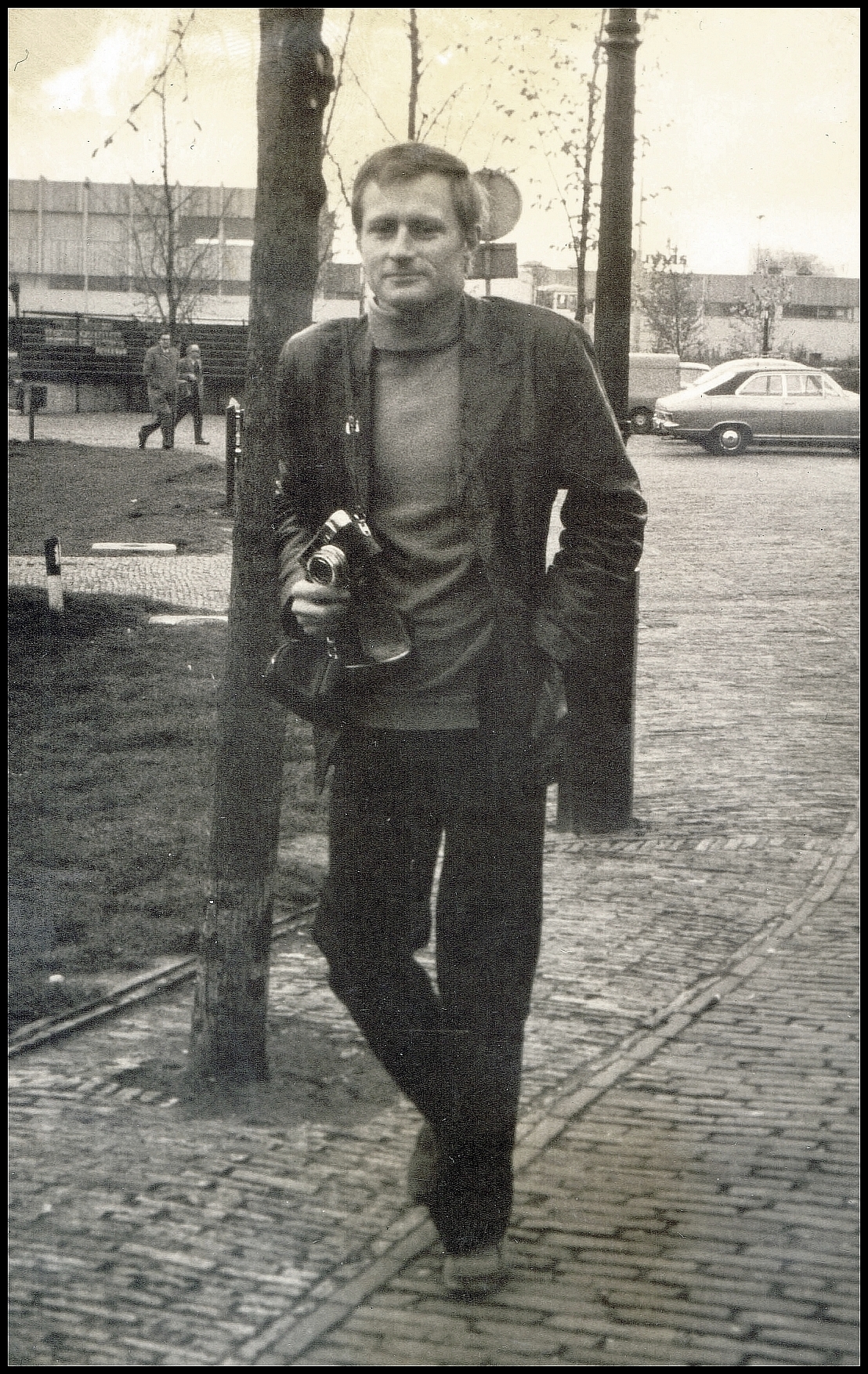 Chris in 1973 at the Zaanse Schans during the TIMS 3rd Symposium.
Latest issue of E-News available for download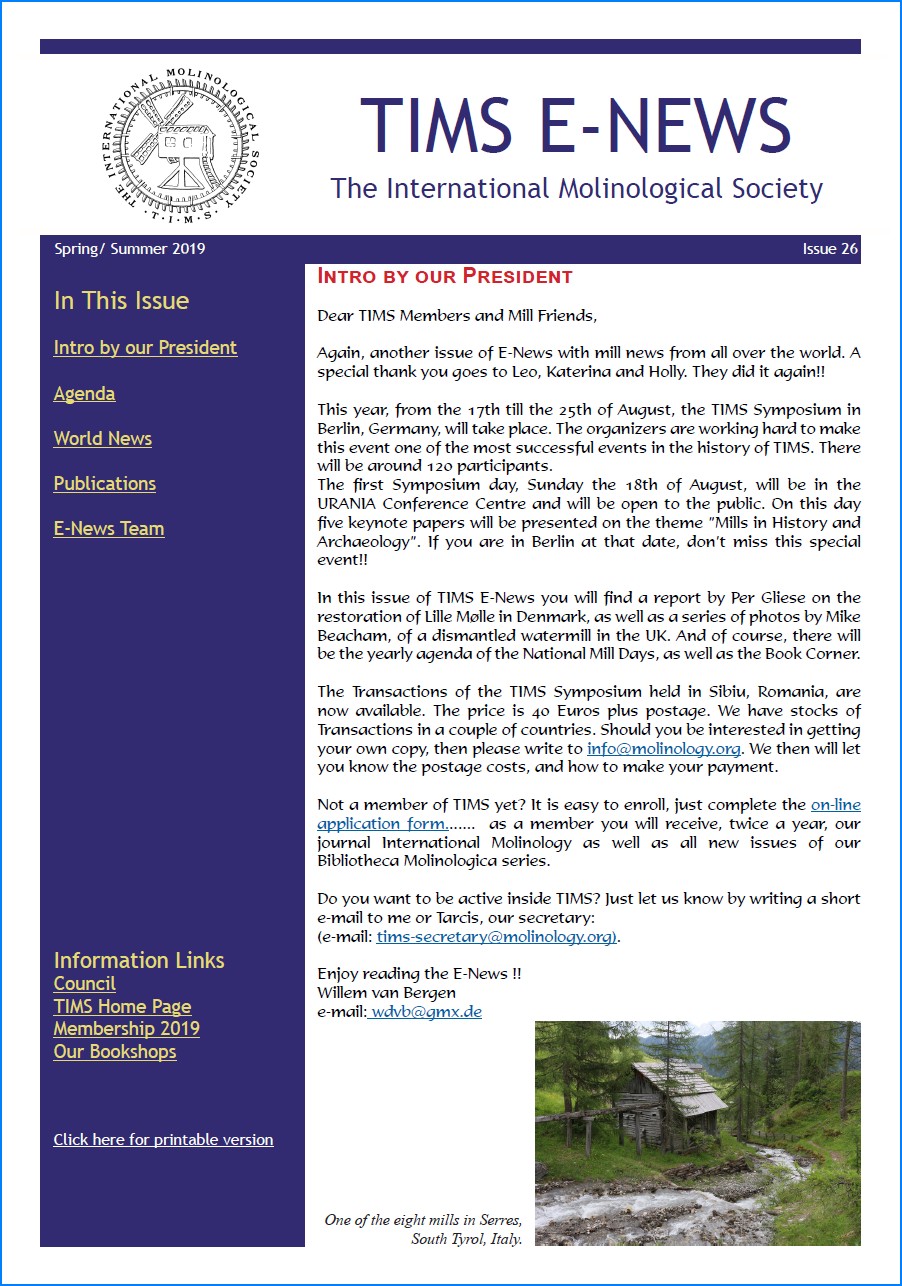 TIMS E-News Issue 26 (Spring 2019) is now available for download.
Enjoy reading!!
15th TIMS Symposium DE2019 in Berlin - Official Invitation
Practical Information & Registration Forms
Number of Registrations (10/01/2019) : 74 confirmed, 29 to be confirmed
TIMS Symposium - "Open Day" in Urania on the 18th of August

For those who ONLY intend to come to the "Open Day" of the TIMS Symposium:
Here you can get additional information and your ticket.
Click here for the German version.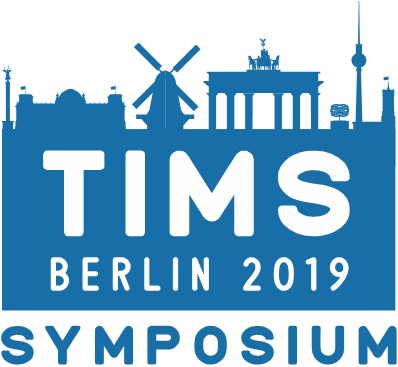 Dates:
Pre-Tour: 12/08/2019 – 17/08/2019
Symposium: 17/08/2019 – 25/08/2019
Post-Tour: 25/08/2019 – 31/08/2019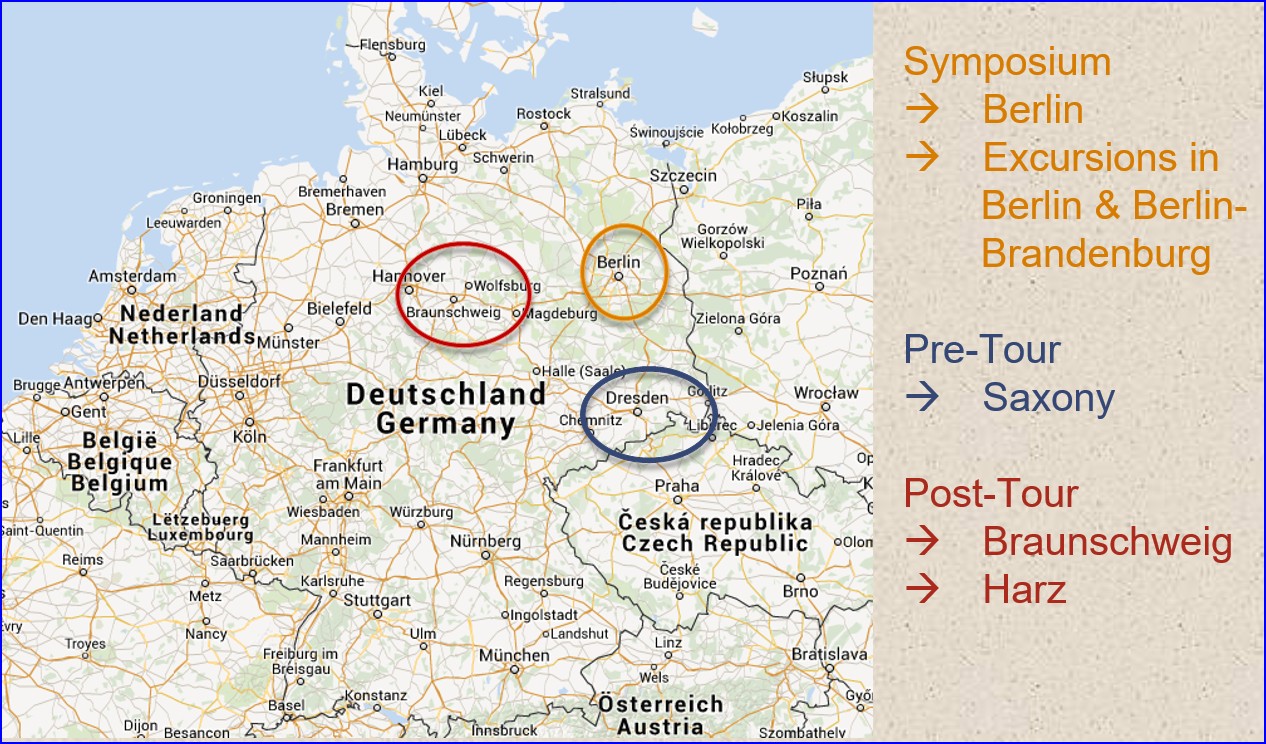 TIMS Calendar 2019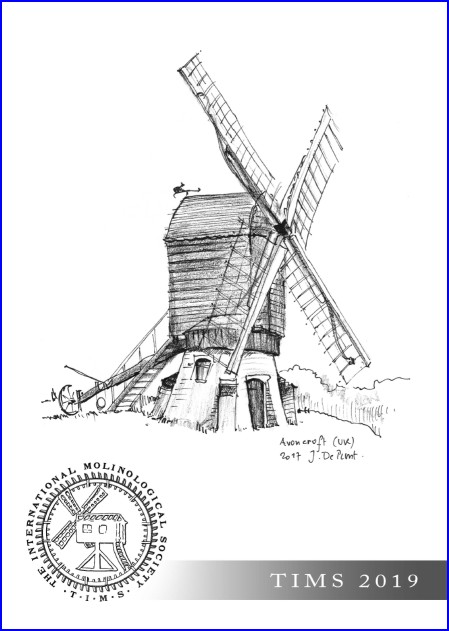 The TIMS Calendar for 2019 is now available for download