TIMS Introduction
TIMS Website - Home Page
The International Molinological Society (TIMS) is active since 1965, and is the only organization dedicated to mills at a worldwide scale. TIMS has around 500 members in over 30 countries.
Dear Visitor,
the TIMS website has been upgraded from Joomla 2.5 to Joomla 3.9. This had to be done as our service privider does not allow sites with the old Joomla from the 31st of July onwards. All pages have been migrated and all should work as expected. Should you find any errors please let us know (email: info @ molinology.org).
---
Update DE2019 - New dates
15th TIMS Symposium DE2019 in Berlin
Number of Registrations : about 110
TIMS Symposium - "Open Day" in Urania on the 18th of August

For those who ONLY intend to come to the "Open Day" of the TIMS Symposium:
Here you can get additional information and your ticket.
Click here for the German version.
Latest issue of E-News available for download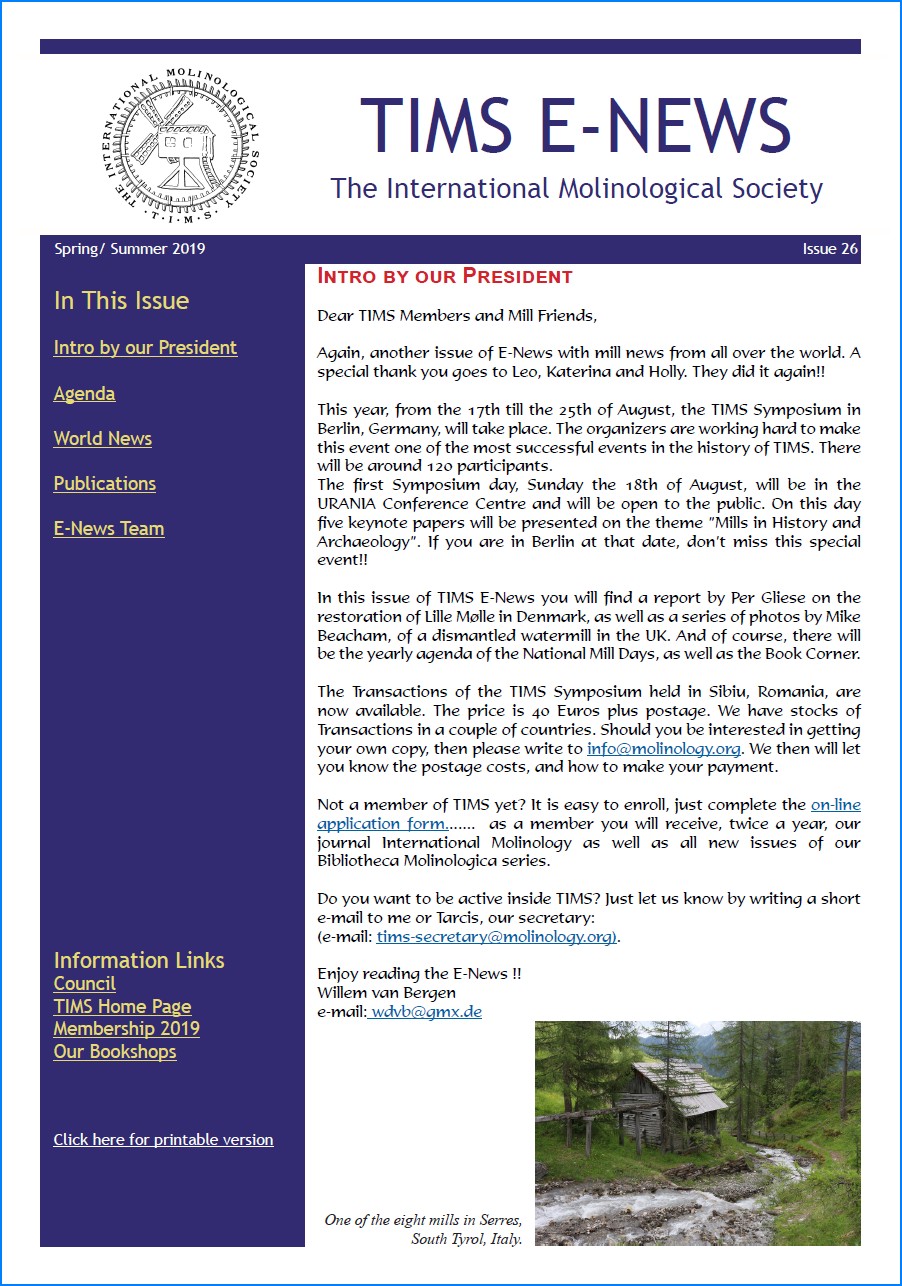 TIMS E-News Issue 26 (Spring 2019) is now available for download.
Enjoy reading!!
15th TIMS Symposium DE2019 in Berlin
Dates:

Pre-Tour: 12/08/2019 – 17/08/2019

Symposium: 17/08/2019 – 25/08/2019

Post-Tour: 25/08/2019 – 31/08/2019