The NEW Mill Database
The new Mill Database is online and can be accessed by clicking on "Mill Database" on the menu bar.
It is not yet perfectly working . . . the application namely starts in the German language. To change this to English, click on the little white arrow next to "DE" at the very right of the blue top bar, and select "EN".
TIMS Introduction
TIMS Website - Home Page
The International Molinological Society (TIMS) is active since 1965, and is the only organization dedicated to mills at a worldwide scale. TIMS has around 500 members in over 30 countries.
Ukrainian Molinological Journals available for download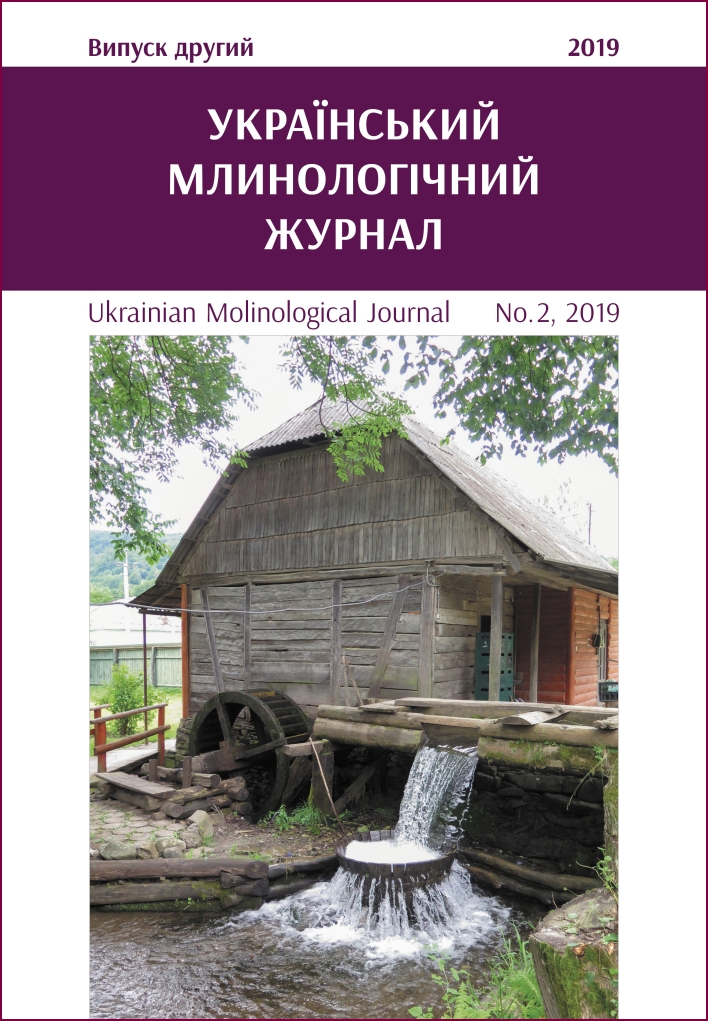 Olena Krushynska, TIMS member in the Ukraine, is making great efforts to place molinology on a firm footing in Ukraine. She edited the second issue of the Ukrainian Molinological Journal (sponsored by the Ukrainian Cultural Foundation), and arranged its sponsorship and distribution.
During the Symposium all the participants received a copy of this well-illustrated publication, which contains 305 pages and is partially bilingual (Ukrainian and English).
In Ukraine the journal was presented at a special Mill Day at the Zabolotnyi State Scientific Architecture and Construction Library in Kyiv, as well as in four other cities. The journal was distributed to various libraries, universities, museums and other institutions (and many mill enthusiasts all over Ukraine), and in addition radio, TV and newspaper interviews were given.
Both the first and second issue of the journal can be downloaded here:
Download the first issue (2011-2014)
Download the second issue (2019)
Latest issue of E-News available for download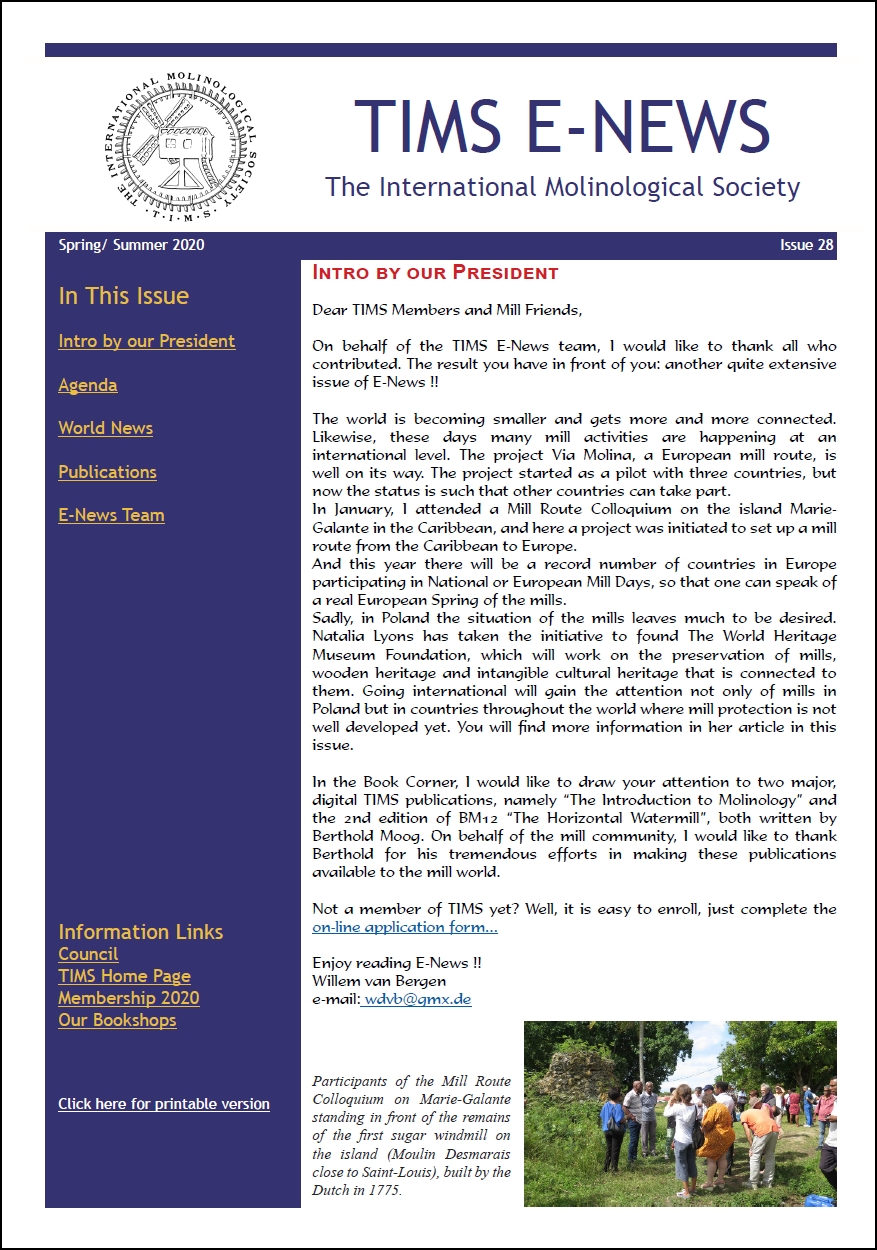 TIMS E-News Issue 28 (Spring 2020 is now available for download.
Enjoy reading!!
Transactions of DK2011 are available for sale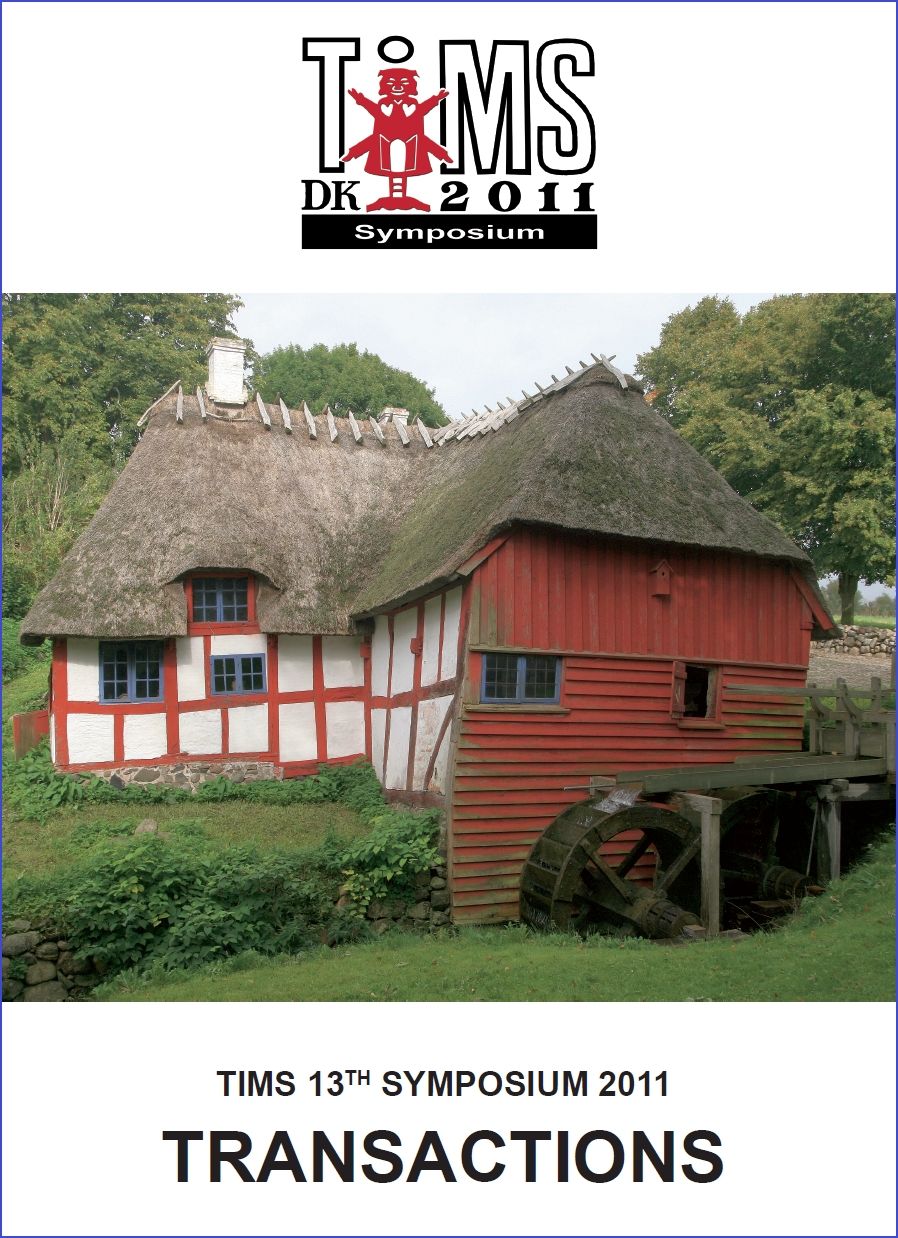 The Transactions of the 13th TIMS Symposium in Denmark are now available for sale. The volume has 388 pages and is in colour.
The book can be ordered by sending an email to This email address is being protected from spambots. You need JavaScript enabled to view it..
Price: 35 Euro + postage (5€ inside EU, 9€ outside EU).